Skip to Main Content
It looks like you're using Internet Explorer 11 or older. This website works best with modern browsers such as the latest versions of Chrome, Firefox, Safari, and Edge. If you continue with this browser, you may see unexpected results.
Director of Library Services:
Duties & Responsibilities
Supervise day-to-day library operations.

Serve as an advocate for the library.

Library budget management.

Plans and prepares for future Library growth and innovation.

Supervises Library staff.

Ensures adherence to applicable federal, state and college laws, requirements, policies and procedures within their area of authority.

Works with college staff to determine learning resource needs; participates or makes assignment to appropriate college committees.

Responsible for compilation, preservation, cataloguing, and appropriate accessibility of college archives.

Ensures that required reports for federal and state agencies and for internal needs are completed accurately and in a timely manner.

Maintains state-of-the-art knowledge in library science and operations; requests appropriate personal professional development.

Reference
Currently Reading
The White Darkness

by

Call Number: G875.W68 G73 2018

ISBN: 038554457X

Publication Date: October 30, 2018

"Henry Worsley was a devoted husband and father and a decorated British special forces officer who believed in honor and sacrifice. He was also a man obsessed. He spent his life idolizing Ernest Shackleton, the nineteenth-century polar explorer, who tried to become the first person to reach the South Pole, and later sought to cross Antarctica on foot."
Currently Watching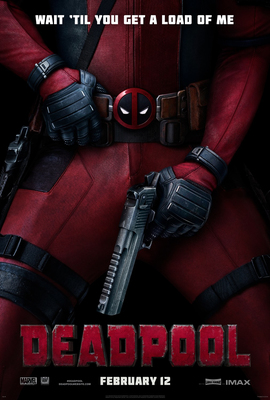 Feature Films for Education: Deadpool

Based upon Marvel Comics most unconventional anti-hero, DEADPOOL tells the origin story of former Special Forces operative turned mercenary Wade Wilson, who after being subjected to a rogue experiment that leaves him with accelerated healing powers, adopts the alter ego Deadpool. Armed with his new abilities and a dark, twisted sense of humor, Deadpool hunts down the man who nearly destroyed his life.