187 Things You Should Know about the War of 1812
Call Number: E354 .H54 2012
ISBN: 9780984213528
Publication Date: 2012

Long overshadowed by the American Revolution and the Civil War, the War of 1812 remains a largely forgotten conflict. Its origins as part of the larger Napoleonic wars layered complex issues that to this day make the conflict difficult to understand. The bicentennial of the War of 1812 is now upon us. With an engaging question-and-answer format, this book offers a concise and informative introduction to the War of 1812, clearing much of the fog that surrounds it.
October 2014

A Brief History of the Philosophy of Time
Call Number: BD637 .B335 2013
ISBN: 9780199976454
Publication Date: 2013

Adrian Bardon's A Brief History of the Philosophy of Time is a short yet thorough introduction to the history, philosophy, and science of the study of time-from the pre-Socratic philosophers through Einstein and beyond. Its treatment is roughly chronological, starting with the ancient Greek philosophers Heraclitus and Parmenides and proceeding through the history of Western philosophy and science up to the present. Using illustrations and keeping technical language to a minimum, A Brief History of the Philosophy of Time covers subjects such as time and change, the experience of time, physical and metaphysical approaches to the nature of time, the direction of time, time-travel, time and freedom of the will, and scientific and philosophical approaches to eternity and the beginning of time. Bardon brings the resources of over 2500 years of philosophy and science to bear on some of humanity's most fundamental and enduring questions.
October 2014

A Citizen's Guide to Deficits and Debt
Call Number: HJ257.3 .H83 2014
ISBN: 9780415644600
Publication Date: 2013

America is currently involved in one of the worst economic crises of modern times. As alarm increases over how the government will balance the budget, handle the debt, and maintain prosperity for the future, the minutia of debts and deficits remains incomprehensible to many. Why is it so hard to find ways to resolve the fiscal crisis? This brief and intelligible book is a guide to understanding both the difficulties involved in managing the federal budget and why the on-going fiscal crisis is so significant for America's future. In order to introduce the reader to the basic composition of federal spending and to the ways that the government raises revenue, Hudson begins his guide with a "map" clarifying how to navigate the federal budget. He defines basic financial vocabulary and outlines concepts by using clear charts and diagrams that both provide basis for discussion and illustrate key points. With this budget map in mind, the second part of the book lays out how the partisan divide in America helps explain the fiscal crisis. Hudson analyzes the debate on the extent of the fiscal crisis, the ways that political parties have tried to solve it, and the political events and institutions that have surrounded the crisis. This citizen's guide reveals how differing views of America inform the arguments over deficits and debt. By the time readers finish the book, they will understand that the conflict over deficits and debt is not simply about where to cut or add spending, but instead is a struggle over national priorities and visions for the future.
October 2014

A History of Eastern Europe, 1740-1918
Call Number: DJK38 .A76 2012
ISBN: 9781849664882
Publication Date: 2013

A History of Eastern Europe 1740-1918: Empires, Nations and Modernisation provides a comprehensive, authoritative account of the region during a troubled period that finished with the First World War. Ian Armour focuses on the three major themes that have defined Eastern Europe in the modern period - empire, nationhood and modernisation - whilst chronologically tracing the emergence of Eastern Europe as a distinct concept and place. Detailed coverage is given to the Habsburg, Ottoman, German and Russian Empires that struggled for dominance during this time.In this exciting new edition, Ian Armour incorporates findings from new research into the nature and origins of nationalism and the attempts of supranational states to generate dynastic loyalties as well as concepts of empire. Armour's insightful guide to early Eastern Europe considers the important figures and governments, analyses the significant events and discusses the socio-economic and cultural developments that are crucial to a rounded understanding of the region in that era.Features of this new edition include:* A fully updated and enlarged bibliography and notes* Eight useful maps* Updated content throughout the text A History of Eastern Europe 1740-1918 is the ideal textbook for students studying Eastern European history.
October 2014

African Americans: many rivers to cross
Call Number: DVD E185 .A47 2014
Publication Date: 2014

Explore with Professor Henry Louis Gates, Jr., the evolution of the African-American people, as well as the multiplicity of cultural institutions, political strategies, and religious and social perspectives they developed forging their own history, culture and society against unimaginable odds.
October 2014

Air: the restless shaper of the world
Call Number: QC161 .L64 2013
ISBN: 9780393345391
Publication Date: 2013

Air sustains the living. Every creature breathes to live, exchanging and changing the atmosphere. Water and dust spin and rise, make clouds and fall again, fertilizing the dirt. Twenty thousand fungal spores and half a million bacteria travel in a square foot of summer air. The chemical sense of aphids, the ultraviolet sight of swifts, a newborn's awareness of its mother's breast--all take place in the medium of air.Ignorance of the air is costly. The artist Eva Hesse died of inhaling her fiberglass medium. Thousands were sickened after 9/11 by supposedly "safe" air. The African Sahel suffers drought in part because we fill the air with industrial dusts. With the passionate narrative style and wide-ranging erudition that have made William Bryant Logan's work a touchstone for nature lovers and environmentalists, Air is--like the contents of a bag of seaborne dust that Darwin collected aboard the Beagle--a treasure trove of discovery.
October 2014

Airmail
Call Number: PS35552.L9 Z48 2013
ISBN: 9781555976392
Publication Date: 2013

The illuminating letters of the National Book Award winning poet Robert Bly and the Nobel Prize winning poet Tomas Tranströmer One day in spring 1964, the young American poet Robert Bly left his rural farmhouse and drove 150 miles to the University of Minnesota library in Minneapolis to obtain the latest book by the young Swedish poet Tomas Tranströmer. When Bly returned home that evening with a copy of Tranströmer's The Half-Finished Heaven, he found a letter waiting for him from its author. With this remarkable coincidence as its beginning, what followed was a vibrant correspondence between two poets who would become essential contributors to global literature. Airmail collects more than 290 letters, written from 1964 until 1990, when Tranströmer suffered a stroke that has left him partially paralyzed and diminished his capacity to write. Across their correspondence, the two poets are profoundly engaged with each other and with the larger world: the Vietnam War, European and American elections, and the struggles of affording a life as a writer. Airmail also illuminates the work of translation as Bly began to render Tranströmer's poetry into English and Tranströmer began to translate Bly's poetry into Swedish. Their collaboration quickly turned into a friendship that has lasted fifty years. Insightful, brilliant, and often funny, Airmail provides a rare portrait of two artists who have become integral to each other's particular genius. This publication marks the first time letters by Bly and Tranströmer have been made available in the United States.
October 2014

All the Light We Cannot See
Call Number: Pleasure Reading Doerr 2014
ISBN: 9781476746586
Publication Date: 2014

From the highly acclaimed, multiple award-winning Anthony Doerr, a stunningly ambitious and beautiful novel about a blind French girl and a German boy whose paths collide in occupied France as both try to survive the devastation of World War II. Marie-Laure lives with her father in Paris near the Museum of Natural History, where he works as the master of its thousands of locks. When she is six, Marie-Laure goes blind and her father builds a perfect miniature of their neighborhood so she can memorize it by touch and navigate her way home. When she is twelve, the Nazis occupy Paris and father and daughter flee to the walled citadel of Saint-Malo, where Marie-Laure's reclusive great-uncle lives in a tall house by the sea. With them they carry what might be the museum's most valuable and dangerous jewel. In a mining town in Germany, the orphan Werner grows up with his younger sister, enchanted by a crude radio they find. Werner becomes an expert at building and fixing these crucial new instruments, a talent that wins him a place at a brutal academy for Hitler Youth, then a special assignment to track the resistance. More and more aware of the human cost of his intelligence, Werner travels through the heart of the war and, finally, into Saint-Malo, where his story and Marie-Laure's converge. Doerr's "stunning sense of physical detail and gorgeous metaphors" (San Francisco Chronicle) are dazzling. Deftly interweaving the lives of Marie-Laure and Werner, he illuminates the ways, against all odds, people try to be good to one another. Ten years in the writing, All the Light We Cannot See is a magnificent, deeply moving novel from a writer "whose sentences never fail to thrill" (Los Angeles Times).
October 2014

America's First Crisis
Call Number: E354 .W396 2014
ISBN: 9781438451343
Publication Date: 2014

Engaging and accessible account of the war that helped forge the American nation.
October 2014

American Georgics
Call Number: PS169.E25 S94 2002
ISBN: 0812236378
Publication Date: 2001

In classical terms the georgic celebrates the working landscape, cultivated to become fruitful and prosperous, in contrast to the idealized or fanciful landscapes of the pastoral. Arguing that economic considerations must become central to any understanding of the human community's engagement with the natural environment, Timothy Sweet identifies a distinct literary mode he calls the American georgic. Offering a fresh approach to ecocritical and environmentally-oriented literary studies, Sweet traces the history of the American georgic from its origins in late sixteenth-century English literature promoting the colonization of the Americas through the mid-nineteenth century, ending with George Perkins Marsh's Man and Nature (1864), the foundational text in the conservationist movement.
October 2014

American School Reform
Call Number: LA217.2 .M394 2014
ISBN: 9780226124698
Publication Date: 2014

Dissecting twenty years of educational politics in our nation's largest cities, American School Reform offers one of the clearest assessments of school reform as it has played out in our recent history. Joseph P. McDonald and his colleagues evaluate the half-billion-dollar Annenberg Challenge: launched in 1994 alongside other large-scale reform efforts that have taken place in New York, Chicago, Philadelphia, and the San Francisco Bay Area. They look deeply at what school reform really is, how it works, how it fails, and what differences it can make nonetheless. McDonald and his colleagues lay out several interrelated ideas in what they call a theory of action space. Frequently education policy gets so ambitious that implementing it becomes a near impossibility. Action space, however, is what takes shape when talented educators, leaders, and reformers guide the social capital of civic leaders and the financial capital of governments, foundations, corporations, and other backers toward true results. Exploring these extraordinary collaborations through their lifespans and their influences on future efforts, the authors provide political hope that reform efforts can work, and that our schools can be made better.
October 2014

An Infinity of Nations
Call Number: E91 .W58 2012
ISBN: 9780812243659
Publication Date: 2011

An Infinity of Nations explores the formation and development of a Native New World in North America. Until the middle of the nineteenth century, indigenous peoples controlled the vast majority of the continent while European colonies of the Atlantic World were largely confined to the eastern seaboard. To be sure, Native North America experienced far-reaching and radical change following contact with the peoples, things, and ideas that flowed inland following the creation of European colonies on North American soil. Most of the continent's indigenous peoples, however, were not conquered, assimilated, or even socially incorporated into the settlements and political regimes of this Atlantic New World. Instead, Native peoples forged a New World of their own. This history, the evolution of a distinctly Native New World, is a foundational story that remains largely untold in histories of early America. Through imaginative use of both Native language and European documents, historian Michael Witgen recreates the world of the indigenous peoples who ruled the western interior of North America. The Anishinaabe and Dakota peoples of the Great Lakes and Northern Great Plains dominated the politics and political economy of these interconnected regions, which were pivotal to the fur trade and the emergent world economy. Moving between cycles of alliance and competition, and between peace and violence, the Anishinaabeg and Dakota carved out a place for Native peoples in modern North America, ensuring not only that they would survive as independent and distinct Native peoples but also that they would be a part of the new community of nations who made the New World.
October 2014

Ancient Greece
Call Number: DF77 .C34 2009
ISBN: 9780199233380
Publication Date: 2010

The contribution of the Ancient Greeks to modern western culture is incalculable. In the worlds of art, architecture, myth, literature, and philosophy, the world we live in would be unrecognizably different without the formative influence of Ancient Greek models. Ancient Greek civilization was defined by the city - in Greek, the polis, from which we derive 'politics'. It is above all this feature of Greek civilization that has formed its most enduring legacy, spawning such key terms asaristocracy, oligarchy, tyranny and - last but by no means least - democracy. This highly stimulating introduction to Ancient Greece takes the polis as its starting point. Paul Cartledge uses the history of eleven major Greek cities to illuminate the most important and informative themes in Ancient Greek history, from the first documented use of the Greek language around 1400 BCE, through the glories of the Classical and Hellenistic periods, to the foundation of the Byzantine empire in around CE 330. Covering everything from politics, trade, and travel to slavery, gender, religion, and philosophy, it provides the ideal concise introduction to the history and culture of this remarkable civilization that helped give birth to the world as we know it.
October 2014

Anita: speaking truth to power
Call Number: DVD KF374 .H55 A55 2014
Publication Date: 2014

An entire country watched as a poised, beautiful African-American woman sat before a Senate committee of 14 white men and with a clear, unwavering voice recounted the repeated acts of sexual harassment she had endured while working with U.S. Supreme Court nominee Clarence Thomas. Anita Hill's graphic testimony was a turning point for gender equality in the U.S. and ignited a political firestorm about sexual misconduct and power in the workplace that resonates still today. Against a backdrop of sex, politics, and race, Anita: Speaking Truth to Power reveals the story of a woman who has empowered millions to stand up for equality and justice. Directed by Academy Award®-winning filmmaker Freida Mock, the film celebrates Anita Hill's legacy and provides a rare glimpse into her private life and career.
October 2014

Appalachian Trail Thru-Hikers' Companion (2014)
Call Number: GV199.42.A68 A67 2013
ISBN: 9781889386867
Publication Date: 2014

The longtime champion of thru-hiking guides for two decades! Now with professionally crafted elevation profiles, new maps and 20 more of them. The Companion remains the only thru-hiking guides that reflects the perspectives of many hikers and the only one produced by nonprofits that return the proceeds entirely back to the trail. The Appalachian Trail Conservancy and the Appalachian Long Distance Hikers Association collaborate each year on this guide especially designed for potential thru-hikers who want the basic information for a five- to six-month trek in the woods, at a reasonable price, but also want the adventure of finding out the extras for themselves. Edited by Robert Sly Sylvester, with research by more than three dozen thru-hiker volunteers in 14 states, backed by the first-hand information of the Trail's volunteer and staff maintainers and managers and extensive information from the 2014 A.T. Data Book. Now 6 x 9 and on lighter stock, its 288 pages include maps, a link to its own app, equipment-makers' toll-free numbers, post office hours, and details on town sources of food, beverages, and laundry machine.
October 2014

Art and the Second World War
Call Number: N9160 .B64 2013
ISBN: 9780691145617
Publication Date: 2014

Art and the Second World War is the first book in English to provide a comprehensive and detailed international overview of the complex and often disturbing relationship between war and the fine arts during this crucial period of modern history. This generously illustrated volume starts by examining the art produced in reaction to the Spanish Civil War (often viewed as "the first battle of World War II"), and then looks at painting, sculpture, prints, and drawing in each of the major combatant nations, including Japan and China. Breathtaking in scope, this scholarly yet accessible publication places wartime art within its broader cultural, political, and military contexts while never losing sight of the power and significance of the individual image and the individual artist. Monica Bohm-Duchen's thought-provoking analysis ranges from iconic paintings such as Picasso's Guernica to unfamiliar works by little-known artists. She reinstates war art by major artists as an integral part of their oeuvres and examines neglected topics such as the art produced in the Japanese-American and British internment camps, by victims of the Holocaust, and in response to the dropping of the atom bomb in 1945. In so doing, Bohm-Duchen addresses a host of fundamental issues, including the relationship between art and propaganda and between art and atrocity, and the role of gender, religion, and censorship, both external and internal. Art and the Second World War offers an unparalleled comparative perspective that will appeal to anyone interested in art history, military history, or political and cultural studies.
October 2014

Assassination and Commemoration
Call Number: E842.9 .F34 2013
ISBN: 9780806143583
Publication Date: 2013

The shots that killed President John F. Kennedy in November 1963 were fired from the sixth floor of a nondescript warehouse at the edge of Dealey Plaza in downtown Dallas. That floor in the Texas School Book Depository became a museum exhibit in 1989 and was designated part of a National Historic Landmark District in 1993. This book recounts the slow and painful process by which a city and a nation came to terms with its collective memory of the assassination and its aftermath. Stephen Fagin begins Assassination and Commemoration by retracing the events that culminated in Lee Harvey Oswald's shots at the presidential motorcade. He vividly describes the volatile political climate of midcentury Dallas as well as the shame that haunted the city for decades after the assassination. The book highlights the decades-long work of people determined to create a museum that commemorates a president and recalls the drama and heartbreak of November 22, 1963. Fagin narrates the painstaking day-to-day work of cultivating the support of influential citizens and convincing boards and committees of the importance of preservation and interpretation. Today, The Sixth Floor Museum helps visitors to interpret the depository and Dealey Plaza as sacred ground and a monument to an unforgettable American tragedy. One of the most popular historic sites in Texas, it is a place of quiet reflection, of edification for older Americans who remember the Kennedy years, and of education for the large and growing number of younger visitors unfamiliar with the events the museum commemorates. Like the museum itself, Fagin's book both carefully studies a community's confrontation with tragedy and explores the ways we preserve the past.
October 2014

Bach
Call Number: ML410.B1 G34 2013
ISBN: 9780375415296
Publication Date: 2013

Johann Sebastian Bach is one of the most unfathomable composers in the history of music. How can such sublime work have been produced by a man who (when we can discern his personality at all) seems so ordinary, so opaque--and occasionally so intemperate? John Eliot Gardiner grew up passing one of the only two authentic portraits of Bach every morning and evening on the stairs of his parents' house, where it hung for safety during World War II. He has been studying and performing Bach ever since, and is now regarded as one of the composer's greatest living interpreters. The fruits of this lifetime's immersion are distilled in this remarkable book, grounded in the most recent Bach scholarship but moving far beyond it, and explaining in wonderful detail the ideas on which Bach drew, how he worked, how his music is constructed, how it achieves its effects--and what it can tell us about Bach the man. Gardiner's background as a historian has encouraged him to search for ways in which scholarship and performance can cooperate and fruitfully coalesce. This has entailed piecing together the few biographical shards, scrutinizing the music, and watching for those instances when Bach's personality seems to penetrate the fabric of his notation. Gardiner's aim is "to give the reader a sense of inhabiting the same experiences and sensations that Bach might have had in the act of music-making. This, I try to show, can help us arrive at a more human likeness discernible in the closely related processes of composing and performing his music." It is very rare that such an accomplished performer of music should also be a considerable writer and thinker about it. John Eliot Gardiner takes us as deeply into Bach's works and mind as perhaps words can. The result is a unique book about one of the greatest of all creative artists.
October 2014

Bali
Call Number: Oversize N7326.6.B34 B35 2010
ISBN: 9780939117550
Publication Date: 2011

For nearly a century, mention of Bali has evoked images of a tropical paradise. But it is not only the beauty of the island that has attracted artists, dancers, celebrities and scholars. Bali is also famed for its vibrant performance and ritual arts traditions. Although the island is so small it can be circled in a day, it is home to more than 20,000 temples, and each of these produces annual festivals. Where ritual is such a part of daily life, one cannot draw clear lines between the secular and the religious arts. Bali: Art, Ritual, Performance presents a holistic view of the ways that art, ritual, and performance interrelate within the seamless fabric of Balinese life.
October 2014

Biko
Call Number: DT1949.B55 M36 2014
ISBN: 9781780767857
Publication Date: 2013

Steve Biko was an exceptional and inspirational leader, a pivotal figure in South African history. As a leading anti-apartheid activist and thinker, Biko created the Black Consciousness Movement, the grassroots organization which would mobilize a large proportion of the black urban population. His death in policy custody at the age of just 30 robbed South Africa of one of its most gifted leaders. Although the rudimentary facts of his life - and death - are well known, there has until now been no in-depth book on this major political figure and the impact of his life and tragic death. Xolela Mangcu, who knew Biko, provides the first in-depth look at the life of one of the most iconic figures of the anti-apartheid movement, whose legacy is still strongly felt today, both in South Africa, and worldwide in the global struggle for civil rights, today.
October 2014

Biological Relatives
Call Number: RG135 .F75 2013
ISBN: 9780822354857
Publication Date: 2013

Thirty-five years after its initial success as a form of technologically assisted human reproduction, and five million miracle babies later, in vitro fertilization (IVF) has become a routine procedure worldwide. In Biological Relatives, Sarah Franklin explores how the normalization of IVF has changed how both technology and biology are understood. Drawing on anthropology, feminist theory, and science studies, Franklin charts the evolution of IVF from an experimental research technique into a global technological platform used for a wide variety of applications, including genetic diagnosis, livestock breeding, cloning, and stem cell research. She contends that despite its ubiquity, IVF remains a highly paradoxical technology that confirms the relative and contingent nature of biology while creating new biological relatives. Using IVF as a lens, Franklin presents a bold and lucid thesis linking technologies of gender and sex to reproductive biomedicine, contemporary bioinnovation, and the future of kinship.
October 2014

Bodies of War
Call Number: D670 .B83 2010
ISBN: 9780814799901
Publication Date: 2009

The United States lost thousands of troops during World War I, and the government gave next-of-kin a choice about what to do with their fallen loved ones: ship them home for burial or leave them permanently in Europe, in makeshift graves that would be eventually transformed into cemeteries in France, Belgium, and England. World War I marked the first war in which the United States government and military took full responsibility for the identification, burial, and memorialization of those killed in battle, and as a result, the process of burying and remembering the dead became intensely political. The government and military attempted to create a patriotic consensus on the historical memory of World War I in which war dead were not only honored but used as a symbol to legitimize America's participation in a war not fully supported by all citizens. The saga of American soldiers killed in World War I and the efforts of the living to honor them is a neglected component of United States military history, and in this fascinating yet often macabre account, Lisa M. Budreau unpacks the politics and processes of the competing interest groups involved in the three core components of commemoration: repatriation, remembrance, and return. She also describes how relatives of the fallen made pilgrimages to French battlefields, attended largely by American Legionnaires and the Gold Star Mothers, a group formed by mothers of sons killed in World War I, which exists to this day. Throughout, and with sensitivity to issues of race and gender, Bodies of War emphasizes the inherent tensions in the politics of memorialization and explores how those interests often conflicted with the needs of veterans and relatives.
October 2014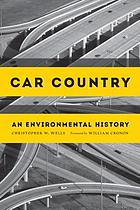 Car country: an environmental history
Call Number: HE5623 .W45 2014
ISBN: 0295994290
Publication Date: 2014

For most people in the United States, going almost anywhere begins with reaching for the car keys. This is true, Christopher Wells argues, because the United States is Car Country—a nation dominated by landscapes that are difficult, inconvenient, and often unsafe to navigate by those who are not sitting behind the wheel of a car. The prevalence of car-dependent landscapes seems perfectly natural to us today, but it is, in fact, a relatively new historical development. In Car Country, Wells rejects the idea that the nation's automotive status quo can be explained as a simple byproduct of an ardent love affair with the automobile. Instead, he takes readers on a tour of the evolving American landscape, charting the ways that transportation policies and land-use practices have combined to reshape nearly every element of the built environment around the easy movement of automobiles. Wells untangles the complicated relationships between automobiles and the environment, allowing readers to see the everyday world in a completely new way. The result is a history that is essential for understanding American transportation and land-use issues today.
October 2014

Children of the Prison Boom
Call Number: HV8886.U5 W35 2014
ISBN: 9780199989225
Publication Date: 2013

An unrelenting prison boom, marked by stark racial disparities, pulled a disproportionate number of young black men into prison in the last forty years. In Children of the Prison Boom, Sara Wakefield and Christopher Wildeman draw upon broadly representative survey data and interviews to describe the devastating effects of America's experiment in mass incarceration on a generation of vulnerable children tied to these men. In so doing, they show that the effects of mass imprisonment may be even greater on the children left behind than on the men who were locked up. Parental imprisonment has been transformed from an event affecting only the unluckiest of children-those with parents seriously involved in crime-to one that is remarkably common, especially for black children. This book documents how, even for children at high risk of problems, paternal incarceration makes a bad situation worse, increasing mental health and behavioral problems, infant mortality, and child homelessness. Pushing against prevailing understandings of and research on the consequences of mass incarceration for inequality among adult men, these harms to children translate into large-scale increases in racial inequalities. Parental imprisonment has become a distinctively American way of perpetuating intergenerational inequality-one that should be placed alongside a decaying public education system and concentrated disadvantage in urban centers as a factor that disproportionately touches, and disadvantages, poor black children. More troubling, even if incarceration rates were reduced dramatically in the near future, the long-term harms of our national experiment in the mass incarceration of marginalized men are yet to be fully revealed. Optimism about current reductions in the imprisonment rate and the resilience of children must therefore be set against the backdrop of the children of the prison boom-a lost generation now coming of age.
October 2014

Civilians in a World at War, 1914-1918
Call Number: D524.6 .P76 2010
ISBN: 9780814767153
Publication Date: 2010

World War I heralded a new global era of warfare, consolidating and expanding changes that had been building throughout the previous century, while also instituting new notions of war. The 1914-18 conflict witnessed the first aerial bombing of civilian populations, the first widespread concentration camps for the internment of enemy alien civilians, and an unprecedented use of civilian labor and resources for the war effort. Humanitarian relief programs for civilians became a common feature of modern society, while food became as significant as weaponry in the fight to win. Tammy M. Proctor argues that it was World War I the first modern, global war that witnessed the invention of both the modern civilian and the home front, where a totalizing war strategy pitted industrial nations and their citizenries against each other. Civilians in a World at War, 1914-1918, explores the different ways civilians work and function in a war situation, and broadens our understanding of the civilian to encompass munitions workers, nurses, laundresses, refugees, aid workers, and children who lived and worked in occupied zones, on home and battle fronts, and in the spaces in between. Comprehensive and global in scope, spanning the Eastern, Western, Italian, East African, and Mediterranean fronts, Proctor examines in lucid and evocative detail the role of experts in the war, the use of forced labor, and the experiences of children in the combatant countries. As in many wars, civilians on both sides of WWI were affected, and vast displacements of the populations shaped the contemporary world in countless ways, redrawing boundaries and creating or reviving lines of ethnic conflict. Exploring primary source materials and secondary studies of combatant and neutral nations, while synthesizing French, German, Dutch, and English language sources, Proctor transcends the artificial boundaries of national histories and the exclusive focus on soldiers. Instead she tells the fascinating and long-buried story of the civilian in the Great War, allowing voices from the period to speak for themselves.
October 2014

Climate Change in the Northwest
Call Number: QC903.2.N77 C54 2013
ISBN: 9781610914284
Publication Date: 2013

Climate Change in the Northwest: Implications for Our Landscapes, Waters, and Communities is aimed at assessing the state of knowledge about key climate impacts and consequences to various sectors and communities in the northwest United States. It draws on a wealth of peer-reviewed literature, earlier state-level assessment reports conducted for Washington (2009) and Oregon (2010), as well as a risk-framing workshop. As an assessment, it aims to be representative (though not exhaustive) of the key climate change issues as reflected in the growing body of Northwest climate change science, impacts, and adaptation literature now available. This report will serve as an updated resource for scientists, stakeholders, decision makers, students, and community members interested in understanding and preparing for climate change impacts on Oregon, Washington, and Idaho. This more detailed, foundational report is intended to support the key findings presented in the Northwest chapter of the Third National Climate Assessment.
October 2014

Collared
Call Number: QL737.C22 E18 2013
ISBN: 9780870717062
Publication Date: 2013

"Just as the humans involved in the wolf debate deserve to be seen as individuals, not stereotypes, so do the wolves. They are not the boogeyman, or storybook monsters aiming to prey upon the young and old. They aren't cuddly pets or religious icons. They are Canis lupus. Wolves." --from the Introduction. Teeming with the tension and passion that accompany one of North America's most controversial apex predators, Collared tracks the events that unfolded when wolves from the reintroduced population of the northern Rocky Mountains dispersed west across state lines into Oregon. In a forthright and personal style, Aimee Lyn Eaton takes readers from meeting rooms in the state capitol to ranching communities in the rural northeast corner of the state. Using on-the-ground inquiry, field interviews, and in-depth research, she shares the story of how wolves returned to Oregon and the repercussions of their presence in the state. Collared: Politics and Personalities in Oregon's Wolf Country introduces readers to the biologists, ranchers, conservationists, state employees, and lawyers on the front lines, encouraging a deeper, multifaceted understanding of the controversial and storied presence of wolves in Oregon.
October 2014

Culture Reexamined
Call Number: HM1033 .C615 2014
ISBN: 9781433815874
Publication Date: 2014

This edited volume is intended to broaden the psychology of culture in two ways. First, the chapters discuss an impressive array of cultural influences - not just country of origin, East-West, or collectivism-individualism - but professional and disciplinary cultures, historical changes in cultures, social class, frontier settlement and geographical regions, political cultures, religion, and gender.
October 2014

Defining Student Success
Call Number: LB1620.5 .N86 2014
ISBN: 9780813563626
Publication Date: 2014

The key to success, our culture tells us, is a combination of talent and hard work. Why then, do high schools that supposedly subscribe to this view send students to college at such dramatically different rates? Why do students from one school succeed while students from another struggle? To the usual answer--an imbalance in resources--this book adds a far more subtle and complicated explanation. Defining Student Success shows how different schools foster dissimilar and sometimes conflicting ideas about what it takes to succeed--ideas that do more to preserve the status quo than to promote upward mobility. Lisa Nunn's study of three public high schools reveals how students' beliefs about their own success are shaped by their particular school environment and reinforced by curriculum and teaching practices. While American culture broadly defines success as a product of hard work or talent (at school, intelligence is the talent that matters most), Nunn shows that each school refines and adapts this American cultural wisdom in its own distinct way--reflecting the sensibilities and concerns of the people who inhabit each school. While one school fosters the belief that effort is all it takes to succeed, another fosters the belief that hard work will only get you so far because you have to be smart enough to master course concepts. Ultimately, Nunn argues that these school-level adaptations of cultural ideas about success become invisible advantages and disadvantages for students' college-going futures. Some schools' definitions of success match seamlessly with elite college admissions' definition of the ideal college applicant, while others more closely align with the expectations of middle or low-tier institutions of higher education. With its insights into the transmission of ideas of success from society to school to student, this provocative work should prompt a reevaluation of the culture of secondary education. Only with a thorough understanding of this process will we ever find more consistent means of inculcating success, by any measure.
October 2014

Designing Early Literacy Programs
Call Number: LB1140.5.L3 M36 2014
ISBN: 9781462514120
Publication Date: 2014

This acclaimed teacher resource and course text describes proven ways to accelerate the language and literacy development of young children, including those at risk for reading difficulties. The authors draw on extensive research and classroom experience to present a complete framework for differentiated instruction and early intervention. Strategies for creating literacy-rich classrooms, conducting effective assessments, and implementing targeted learning activities are illustrated with vivid examples and vignettes. Helpful reproducible assessment tools are provided. Purchasers also get access to a Web page where they can download and print the reproducible materials in a convenient 8 1/2" x 11" size. New to This Edition *Fully restructured around a differentiated instruction model. *Incorporates response-to-intervention concepts and principles. *Chapter on exemplary prevention-focused classrooms, with an emphasis on playful learning. *Additional appendices: multipage assessment scoring record plus sample completed forms. *Links instruction to the Common Core State Standards.
October 2014

Disasters and Tragic Events
Call Number: Internet E179 .D57 2014eb
ISBN: 9781610691666
Publication Date: 2014

From the Salem Witch Trials of 1692 to the Sandy Hook school massacre of 2012, this two-volume encyclopedia surveys tragic events natural and man-made, famous and forgotten that helped shape American history."
October 2014

Do I Count?
Call Number: QA99 .Z5413 2014
ISBN: 9781466564916
Publication Date: 2013

The subject of mathematics is not something distant, strange, and abstract that you can only learn about--and often dislike--in school. It is in everyday situations, such as housekeeping, communications, traffic, and weather reports. Taking you on a trip into the world of mathematics, Do I Count? Stories from Mathematics describes in a clear and captivating way the people behind the numbers and the places where mathematics is made. Written by top scientist and engaging storyteller Günter M. Ziegler and translated by Thomas von Foerster, the book presents mathematics and mathematicians in a manner that you have not previously encountered. It guides you on a scenic tour through the field, pointing out which beds were useful in constructing which theorems and which notebooks list the prizes for solving particular problems. Forgoing esoteric areas, the text relates mathematics to celebrities, history, travel, politics, science and technology, weather, clever puzzles, and the future. Can bees count? Is 13 bad luck? Are there equations for everything? What's the real practical value of the Pythagorean Theorem? Are there Sudoku puzzles with fewer than 17 entries and just one solution? Where and how do mathematicians work? Who invented proofs and why do we need them? Why is there no Nobel Prize for mathematics? What kind of life did Paul Erds lead? Find out the answers to these and other questions in this entertaining book of stories. You'll see that everyone counts, but no computation is needed.
October 2014

Dog Park Design, Development, and Operation
Call Number: SF427.45 .G53 2013
ISBN: 9780736091558
Publication Date: 2013

In "Dog Park Design, Development, and Operation" you'll learn how to make your dog park a reality from concept to opening celebration and beyond. Find step-by-step guidance plus information on location considerations, community benefits, maintenance concerns, design options, amenities, suggested rules, and even program opportunities. More than 90 photos from dog parks across the United States illustrate the various equipment, features, and programming that make dog parks an asset in any community. Author Marilyn R. Glasser, an experienced dog park consultant, shares her insight into some of the challenges and resistance you might encounter in developing a dog park--and their possible solutions. Her often humorous experiences illustrate the importance of following best practices when developing your community dog park. As a source of proven processes, "Dog Park Design, Development, and Operation" offers guidance on creating a facility as well as information on management, maintenance, marketing, and evaluation. With photos and insightful stories of the author's experiences, "Dog Park Design, Development, and Operation" can help you create a professional-quality community facility filled with smiling faces and wagging tails.
October 2014

Easter Island's Silent Sentinels
Call Number: F3169 .T74 2013
ISBN: 9780826352644
Publication Date: 2013

It may be the most interesting and yet loneliest spot on earth: a volcanic rock surrounded by a million square miles of ocean, named for the day Dutch explorers discovered it, Easter Sunday, April 5, 1722. Here people created a complex society, sophisticated astronomy, exquisite wood sculpture, monumental stone architecture, roads, and a puzzling ideographic script. And then they went about sculpting amazing, giant human figures in stone. This richly illustrated book of the history, culture, and art of Easter Island is the first to examine in detail the island's vernacular architecture, often overshadowed by its giant stone statues. It shows the conjecturally reconstructed prehistoric pole houses; the ahu, the sculptures' platform, as a spectacular expression of prehistoric megalithic architecture; and the Easter Island Statue Project's inventory of the colossal moai sculptures. This publication is made possible in part by a generous contribution from Furthermore: a program of the J. M. Kaplan Fund.
October 2014

Elementary Classroom Management
Call Number: LB3013 .W45 2015
ISBN: 9780078024542
Publication Date: 2014

Weinstein, Elementary Classroom Management highlights philosophies and actual management practices of five real teachers. These teachers work in different subjects and in diverse classroom settings. Their stories provide real-life illustrations of the concepts and principles derived from research.
October 2014

Emma
Call Number: PR4034 .E5 2012b
ISBN: 9780674048843
Publication Date: 2012

Emma, perhaps the most technically accomplished of all of Austen's novels, is also, after Pride and Prejudice, her most popular one. Its numerous film and television adaptations testify to the world's enduring affection for the headstrong, often misguided Emma Woodhouse and her many romantic schemes. Like the previous volumes in Harvard's celebrated annotated Austen series, Emma: An Annotated Edition is a beautiful and illuminating gift edition that will be treasured by readers. Stimulating and helpful annotations appear in the bookâe(tm)s margins, offering information, definitions, and commentary. In his Introduction, Bharat Tandon suggests several ways to approach the novel, enabling a larger appreciation of its central concerns and accomplishments. Appearing throughout the book are many illustrations, often in color, which help the reader to better picture the Regency-era world that serves as the stage for Emma's matchmaking adventures. Whether explaining the intricacies of early nineteenth-century dinner etiquette or speculating on Highbury's deliberately imprecise geographical location, Tandon serves as a delightful and entertaining guide. For those coming to the novel for the first time or those returning to it, Emma: An Annotated Edition offers a valuable portal to Austen's world.
October 2014

Emotion and Imagination
Call Number: B815 .M67 2013
ISBN: 9780745649573
Publication Date: 2013

Recent years have seen an enormous amount of philosophical research into the emotions and the imagination, but as yet little work has been done to connect the two. In his engaging and highly original new book, Adam Morton shows that all emotions require some form of imagination and goes on to fully explore the link between these two important concepts both within philosophy and in everyday life. We may take it for granted that complex emotions, such as hope and resentment, require a rich thinking and an engagement with the imagination, but Morton shows how more basic and responsive emotions such as fear and anger also require us to take account of possibilities and opportunities beyond the immediate situation. Interweaving a powerful tapestry of subtle argument with vivid detail, the book highlights that many emotions, more than we tend to suppose, require us to imagine a situation from a particular point of view and that this in itself can be the source of further emotional feeling. Morton goes on to demonstrate the important role that emotions play in our moral lives, throwing light on emotions such as self-respect, disapproval, and remorse, and the price we pay for having them. He explores the intricate nature of moral emotions and the challenges we face when integrating our thinking on morality and the emotions. This compelling and thought-provoking new book challenges many assumptions about the nature of emotion and imagination and will appeal to anyone seeking a deeper understanding of the role that these concepts play in our lives. The book also has far reaching implications that will spark debate amongst scholars and students for some time to come.
October 2014

Encyclopedia of Populism in America
Call Number: Internet JC423 .E544 2014eb
ISBN: 9781598845686
Publication Date: 2014

This comprehensive two-volume encyclopedia documents how Populism, which grew out of post-Civil War agrarian discontent, was the apex of populist impulses in American culture from colonial times to the present.
October 2014

Endangered Peoples of Southeast and East Asia
Call Number: GN635.S58 E5 2000
ISBN: 031330646X
Publication Date: 2000

The tremendous cultural diversity and distinct ways of life of many Southeast and East Asian peoples are in serious jeopardy today because of varying combinations of economic, political, and environmental threats, often linked to severe human rights violations. Endangered Peoples of Southeast and East Asia introduces 14 endangered cultures, from the Kubu of Central Sumatra in Indonesia, to the Ainu of Japan. The most pressing issues of these marginalized groups, such as the impact of tourism, prohibition against whaling, or dislocation due to nuclear testing are brought to light by anthropologists based on their own extensive field work. The cultural and historical information provided here is not available in any other printed source. Endangered peoples of Southeast and East Asia struggle with inadequate understanding, protection, and enforcement of human rights by state governments and the international community. The volume introduction discusses the diversity, identity, ecology, spirituality, colonial status, conflicts and wars, and finally, hope for the future of people in this region. Subsequent chapters are devoted to fourteen specific cultures, including an overview of their history, housing, subsistence strategies, social and political organization, religion and world view, threats to their survival, and their response to these threats. A section entitled Food for Thought poses questions that encourage a personal engagement with the experience of these peoples, and a resource guide suggests further reading and lists pertinent organizations and web sites. As the curriculum expands to include Asian history, this unique volume will be valuable to students and teachers alike.
October 2014

Enon
Call Number: Pleasure Reading Harding 2014
ISBN: 9780812981773
Publication Date: 2014

NAMED ONE OF THE BEST NOVELS OF THE YEAR BY The Wall Street Journal * American Library Association * Kirkus Reviews - A stunning allegorical novel about one man's enduring love for his daughter. In Enon, Paul Harding follows a year in the life of Charlie Crosby as he tries to come to terms with a shattering personal tragedy. Grandson of George Crosby (the protagonist of Tinkers), Charlie inhabits the same dynamic landscape of New England, its seasons mirroring his turbulent emotional odyssey. Along the way, Charlie's encounters are brought to life by his wit, his insights into history, and his yearning to understand the big questions. A stunning mosaic of human experience, Enon affirms Paul Harding as "a contemporary master and one of our most important writers" (Publishers Weekly, starred review). Look for special features inside. Join the Random House Reader's Circle for author chats and more. "Harding conveys the common but powerful bond of parental love with devastating accuracy. . . . [He] is a major voice in American fiction."--Chicago Tribune. "Paul Harding's novel Tinkers won the Pulitzer Prize; its stunning successor, Enon, only raises the bar."--O: The Oprah Magazine. "Extraordinary . . . a darkly intoxicating read . . . [Harding's] prose is steeped in a visionary, transcendentalist tradition that echoes Blake, Rilke, Emerson, and Thoreau."--The New Yorker. "So wild and riveting it's practically an aria . . . Harding is a superb stylist."--Entertainment Weekly. "[Charlie's grief], shaped by a gifted writer's caressing attention, can bring about moments of what Charlie calls 'brokenhearted joy.'"--The Wall Street Journal. "Astonishing . . . a work of fiction that feels authentic as memoir."--Financial Times. "Read Enon to live longer in the harsh, gorgeous atmosphere that Paul Harding has created."--San Francisco Chronicle
October 2014

Environmental Debt
Call Number: HD75.6 .L37 2014
ISBN: 1137279206
Publication Date: 2014

For decades, politicians and business leaders alike told the American public that our most important challenge was growing the economy, and that environmental protection could be left to future generations. Now, in the wake of billions of dollars in costs associated with coastal devastation from Hurricane Sandy, rampant wildfires across the West, and groundwater contamination from reckless drilling, it's increasingly clear that yesterday's carefree attitude about the environment has morphed into a fiscal crisis of epic proportions. Environmental Debt argues that the costs of global warming, extreme weather, pollution, and other forms of "environmental debt" are wreaking havoc on the economy. To combat these trends, author Amy Larkin proposes a new framework for twenty-first century commerce, based on three principles: 1) Pollution can no longer be free; 2) All business decision making and accounting must incorporate the long view; and 3) Government must play a vital role in catalyzing clean technology and growth while preventing environmental destruction. Profiling the multinational corporations that are transforming their operations with downright radical initiatives, Larkin presents smart policy choices that would actually unleash these business solutions to many global financial and environmental problems.
October 2014

Family Conflict
Call Number: HQ734 .C36 2013
ISBN: 9780745646602
Publication Date: 2013

Family Conflict takes a life course approach as it provides an accessible discussion of family conflict issues, processes, and outcomes. Chapters draw on recent theory and research regarding sub-systems and stages in family life to give readers resource-rich overviews of conflict in contemporary families. After the initial chapter presents the landscape of family conflict theory and research, chapters focus on conflict in couple relationships, parent-child relationships, sibling relationships, and in stepfamilies. The book concludes with a discussion of how specific work, health, and disability challenges facing today's families influence, and are influenced by, conflict interactions. Family Conflict will be essential reading for students of family communication, family researchers, professionals who work with families in various stages of life, and anyone who desires a deeper understanding of their own family conflict processes.
October 2014

Financial Justice
Call Number: HC110.C63 K57 2013
ISBN: 9781440829512
Publication Date: 2013

This provocative and accessible narrative recounts the inside story of how a broad-based people's campaign was mobilized and subsequently succeeded in pushing Congress to create a consumer financial regulator with clout.
October 2014

Fish Can't See Water
Call Number: HD58.7 .H343 2013
ISBN: 9781118608562
Publication Date: 2013

How national culture impacts organizational culture--and business success Using extensive case studies of successful global corporations, this book explores the impact of national culture on the corporate strategy and its execution, and through this ultimately business success--or failure. It does not argue that different cultures lead to different business results, but that all cultures impact organizations in ways both positive and negative, depending on the business cycle, the particular business, and the particular strategies being pursued. Depending on all of these factors, cultural dynamics can either enable or derail performance. But recognizing those cultural factors is difficult for business leaders; like everyone else, they too can be blind to the culture of which they are a part. The book offers managers and leaders eight recommendations for recognizing those cultural factors that negatively impact performance, as well as those that can be harnessed to encourage superior performance. With real case studies from companies in Asia, Europe, and the United States, this book offers a truly global approach to organizational culture. Offers a fresh approach to the effects of national culture on organizational culture that is applicable to any country in any region Based on case studies of such companies as Toyota, Samsung, General Motors, Nokia, Walmart, Kone and British Leyland It describes the origins and nature of the most common corporate crisis and how culture impacts the response to such a crisis Ideal for managers, business leaders, and board members, as well as business school students A welcome response to the flat-Earth fad that argues we're all alike, this book offers a nuanced and practical view of cultural differentiators and how they can enable or derail business performance.
October 2014

George Washington and the Final British Campaign for the Hudson River 1779
Call Number: E230.5.N4 S28 2012
ISBN: 9780786468072
Publication Date: 2012

In the summer of 1779, British general Sir Henry Clinton launched one last attempt to gain control of the Hudson River, the most strategically important waterway during the American Revolution. The campaign involved all of George Washington's main Continental Army and most of the forces around New York City under Clinton's command, but ended without a major battle. Still, the summer saw plenty of action. American cavalry sparred with their British counterparts in eastern New York; thousands of militiamen resisted brutal British raids along the Connecticut coast; and Washington stunned the British with daring night bayonet attacks on the fortified posts of Stony Point and Paulus Hook. This study details the strategy, tactics, officers, soldiers, and spies that shaped this critical campaign, which helped set the stage for America's final victory in the Revolution.
October 2014

Gratitude and the Good Life
Call Number: BF575 .G68 W 2014
ISBN: 9789400772526
Publication Date: 2013

This book provides clear and sometimes surprising answers to why gratitude is important to living well. The science of gratitude has shown much growth in the last ten years, and there is now sufficient evidence to suggest that gratitude is one of the most important components of the good life. Both correlational and experimental studies have provided support for the theory that gratitude enhances well-being. After providing a lucid understanding of gratitude, this volume explores the many aspects of well-being that are associated with gratitude. Moreover, experimental work has now provided promising evidence to suggest that gratitude actually causes enhancements in happiness. If gratitude promotes human flourishing, how does it do so? This issue is addressed in the second section of the book by exploring the mechanisms that might explain the gratitude/well-being relationship. This book provides an up to date account of gratitude research and suggested interesting paths for future research, all while providing a theory of gratitude that helps make this information more understandable. This book is very valuable to gratitude investigators, as well as all who are interested in pursuing this line of research, students and scholars of emotion and well-being and instructors of positive psychology courses and seminars.
October 2014

Harry Truman and the Struggle for Racial Justice
Call Number: E813 .S54 2013
ISBN: 9780700619115
Publication Date: 2013

When Harry Truman was rescued from political obscurity to become Franklin Roosevelt's running mate, black Americans were deeply troubled. Many believed that Truman, born and raised in former slave-holding Missouri, was a step back on civil rights from Henry Wallace, the liberal incumbent vice president. But by the end of his own presidency, black newspaper publishers cited Truman for having "awakened the conscience of America and given new strength to our democracy by his courageous efforts on behalf of freedom and equality." In this first full-scale account of Truman's evolving views on civil rights, Robert Shogan recounts how Truman outgrew the bigotry of his Jackson County upbringing to become the first president since Lincoln to attempt to redress the nation's long history of injustice toward its black citizens—and in the process transformed the course of race relations in America. Shogan vividly demonstrates the full significance of the 33rd president's contributions to that transformation. He ordered the integration of the armed forces and threw the weight of the Justice Department behind the long struggle against segregation in housing and education. And he used the platform of his presidency to relentlessly trumpet the cause of equal rights for those least favored Americans, even making an unprecedented address to the NAACP. Going beyond other accounts of Truman, Shogan points out the political and personal factors that motivated the president and weighs the potential political costs and benefits of his civil rights actions. Shogan also explains Truman's shift away from his formative racial prejudices by shedding light on the forces that shaped his character and leadership qualities. These included his political tutelage under "Boss Tom" Pendergast, which taught him the value of black voters, and the influence of populism, which fostered his support for underdogs such as black Americans. Illuminating how Truman became the first president to make racial injustice a political priority-and the first to denounce segregation as well as discrimination Shogan's book opens a new and provocative window on the struggle for civil rights in America.
October 2014

Hillary Clinton in the News
Call Number: E887.C55 P37 2014
ISBN: 9780252038211
Publication Date: 2014

The charge of inauthenticity has trailed Hillary Clinton from the moment she entered the national spotlight and stood in front of television cameras. Hillary Clinton in the News: Gender and Authenticity in American Politics shows how the U.S. news media created their own news frames of Clinton's political authenticity and image-making, from her participation in Bill Clinton's 1992 presidential campaign through her own 2008 presidential bid. Using theories of nationalism, feminism, and authenticity, Parry-Giles tracks the evolving ways the major networks and cable news programs framed Clinton's image as she assumed roles ranging from surrogate campaigner, legislative advocate, and financial investor to international emissary, scorned wife, and political candidate. This study magnifies how the coverage that preceded Clinton's entry into electoral politics was grounded in her earliest presence in the national spotlight, and in long-standing nationalistic beliefs about the boundaries of authentic womanhood and first lady comportment. Once Clinton dared to cross those gender boundaries and vie for office in her own right, the news exuded a rhetoric of sexual violence. These portrayals served as a warning to other women who dared to enter the political arena and violate the protocols of authentic womanhood.
October 2014

History of Women's Boxing
Call Number: GV1136.3 .S55 2014
ISBN: 9781442229945
Publication Date: 2014

Records of modern female boxing date back to the early eighteenth century in London, and in the 1904 Olympics an exhibition bout between women was held. Yet it was not until the 2012 Olympics more than 100 years later that women s boxing was officially added to the Games. Throughout boxing s history, women have fought in and out of the ring to gain respect in a sport traditionally considered for men alone. The stories of these women are told for the first time in this comprehensive work dedicated to women s boxing. A History of Women s Boxing traces the sport back to the 1700s, through the 2012 Olympic Games, and up to the present. Inside-the-ring action is brought to life through photographs, newspaper clippings, and anecdotes, as are the stories of the women who played important roles outside the ring, from spectators and judges to managers and trainers. This book includes extensive profiles of the sport s pioneers, including Barbara Buttrick whose plucky carnival shows launched her professional boxing career in the 1950s; sixteen-year-old Dallas Malloy who single-handedly overturned the strictures against female amateur boxing in 1993; the famous boxing daughters Laila Ali and Jacqui Frazier-Lyde; and teenager Claressa Shields, the first American woman to win a boxing gold medal at the Olympics. Rich in detail and exhaustively researched, this book illuminates the struggles, obstacles, and successes of the women who fought and continue to fight for respect in their sport. A History of Women s Boxing is a must-read for boxing fans, sports historians, and for those interested in the history of women in sports."
October 2014

Hollow Justice: a history of indigenous claims in the United States
Call Number: KF8205 .W528 2013
ISBN: 9780300119268
Publication Date: 2013

This book, the first of its kind, comprehensively explores Native American claims against the United States government over the past two centuries. Despite the federal government's multiple attempts to redress indigenous claims, a close examination reveals that even when compensatory programs were instituted, Native peoples never attained a genuine sense of justice. David E. Wilkins addresses the important question of what one nation owes another when the balance of rights, resources, and responsibilities have been negotiated through treaties. How does the United States assure that guarantees made to tribal nations, whether through a century old treaty or a modern day compact, remain viable and lasting?
October 2014

How America Eats
Call Number: GT2853.U5 W35 2014
ISBN: 1442232188
Publication Date: 2014

'How America Eats' tells the story of America by examining their eating habits, and illustrates the many ways in which competing cultures, conquests and cuisines have helped form America's identity, and have helped define what it means to be American.
October 2014

How to Eradicate Invasive Plants
Call Number: SB613.5 .D86 2013
ISBN: 9781604693065
Publication Date: 2013

Unfortunately, invasive plants--like kudzu, ragweed, and Himalayan blackberry--won't go away on their own. Luckily, How to Eradicate Invasive Plants offers a clear, practical solution to an increasingly common problem. Invasive plants are a growing threat to our home landscapes, affecting native plants and wildlife. Clearly written and easy-to-use, How to Eradicate Invasive Plants shows you how to recognize the invasive plant; offers eradication options, from simple, organic approaches to the safest and most responsible ways to use chemicals; and enables you to identify 200 of the most common invasive plants. This comprehensive guide includes all types of invasive plants, including water and bog plants; annuals, biennials, and tropical perennials; herbaceous perennials; grasses and bamboos; and vines, shrubs, and trees.
October 2014

Ice Cream Social
Call Number: HD9281.U54 B4636 2014
ISBN: 9781609948139
Publication Date: 2014

Ben & Jerry's have always been committed to an insanely ambitious three-part mission: making the world's best ice cream, supporting progressive causes, and sharing the company's success with all stakeholders: employees, suppliers, distributors, customers, cows, everybody. But it hasn't been easy. This is the first book to tell the full, inside story of the inspiring rise, tragic mistakes, devastating fall, determined recovery, and ongoing renewal of one of the most iconic mission-driven companies in the world. No previous book has focused so intently on the challenges presented by staying true to that mission. No other book has explained how the company came to be sold to corporate giant Unilever or how that relationship evolved to allow Ben & Jerry's to pursue its mission on a much larger stage. Journalist Brad Edmondson tells the story with an eye for details, dramatic moments, and memorable characters. He interviewed dozens of key figures, particularly Jeff Furman, who helped Ben and Jerry write their first business plan in 1978 and became chairman of the board in 2010. It's a funny, sad, surprising, and ultimately hopeful story.
October 2014

Immigrants and Race in the US
Call Number: JV6483 .K743 2014
ISBN: 9780415658393
Publication Date: 2013

This book explains how migrants can be viewed as racial others, not just because they are nonwhite, but because they are racially "alien." This way of seeing makes it possible to distinguish migrants from a set of racial categories that are presumed to be indigenous to the nation. In the US, these indigenous racial categories are usually defined in terms of white and black. Kretsedemas explores how this kind of racialization puts migrants in a quandary, leading them to be simultaneously raced and situated outside of race. Although the book focuses on the situation of migrants in the US, it builds on theories of migrants and race that extend beyond the US, and makes a point of criticizing nation-centered explanations of race and racism. These arguments point toward the emergence of a new field visibility that has transformed the racial meaning of nativity, migration and migrant ethnicity. It also situates these changing views of migrants in a broader historical perspective than prior theory, explaining how they have been shaped by a changing relationship between race and territory that has been unfolding for several hundred years, and which crystallizes in the late colonial era.
October 2014

Intelligently Designed
Call Number: BS651 .C38 2013
ISBN: 9780252038013
Publication Date: 2013

Tracing the growth of creationism in America as a political movement, this book explains why the particularly American phenomenon of anti-evolution has succeeded as a popular belief. Conceptualizing the history of creationism as a strategic public relations campaign, Edward Caudill examines why this movement has captured the imagination of the American public, from the explosive Scopes trial of 1925 to today's heated battles over public school curricula. Caudill shows how creationists have appealed to cultural values such as individual rights and admiration of the rebel spirit, thus spinning creationism as a viable, even preferable, alternative to evolution. In particular, Caudill argues that the current anti-evolution campaign follows a template created by Clarence Darrow and William Jennings Bryan, the Scopes trial's primary combatants. Their celebrity status and dexterity with the press prefigured the Moral Majority's 1980s media blitz, more recent staunchly creationist politicians such as Sarah Palin and Mike Huckabee, and creationists' savvy use of the Internet and museums to publicize their cause. Drawing from trial transcripts, media sources, films, and archival documents, Intelligently Designed highlights the importance of historical myth in popular culture, religion, and politics and situates this nearly century-old debate in American cultural history.
October 2014

Iran-Contra: Reagan's scandal and the unchecked abuse of presidential power
Call Number: E876 .B97 2014
ISBN: 9780700619917
Publication Date: 2014

Everything began to unravel on October 5, 1986, when a Nicaraguan soldier downed an American plane carrying arms to "Contra" guerrillas, exposing a tightly held U.S. clandestine program. A month later, reports surfaced that Washington had been covertly selling arms to Iran (our sworn enemy and a state sponsor of terrorism), in exchange for help freeing hostages in Beirut. The profits, it turned out, were going to support the Contras, despite an explicit ban by Congress. In the firestorm that erupted, shocking details emerged, raising the prospect of impeachment, and the American public confronted a scandal as momentous as it was confusing. At its center was President Ronald Reagan amid a swirl of questions about illegal wars, consorting with terrorists, and the abuse of presidential power. Yet, despite the enormity of the issues, the affair dropped from the public radar due to media overkill, years of legal wrangling, and a vigorous campaign to forestall another Watergate. As a result, many Americans failed to grasp the scandal's full import. Through exhaustive use of declassified documents, previously unavailable investigative materials, and wide-ranging interviews, Malcolm Byrne revisits this largely forgotten and misrepresented episode. Placing the events in their historical and political context (notably the Cold War and a sharp partisan domestic divide), he explores what made the affair possible and meticulously relates how it unfolded including clarifying minor myths about cakes, keys, bibles, diversion memos, and shredding parties. Iran-Contra demonstrates that, far from being a "junta" against the president, the affair could not have occurred without awareness and approval at the very top of the U.S. government. Byrne reveals an unmistakable pattern of dubious behavior including potentially illegal conduct by the president, vice president, the secretaries of state and defense, the CIA director and others that formed the true core of the scandal. Given the lack of meaningful consequences for those involved, the volume raises critical questions about the ability of our current system of checks and balances to address presidential abuses of power, and about the possibility of similar outbreaks in the future.
October 2014

La Cage aux Folles
Call Number: DVD PN1997 C252 2013
ISBN: 9781604657753
Publication Date: 2013

One of "the most successful foreign films ever shown in the U.S." (The Wall Street Journal),this "wildly hilarious" (Independent Film Journal) French farce is "giddy, unpretentious andan entirely lovable film" (Time)! When young Laurent returns to exotic St. Tropez, he bears big news for his beloved father, Renato. Laurent has found the girl of his dreams and they are engaged! What's more, she and her family are on their way over for dinner at Renato's home to meet the in-laws-to-be. This traditional meeting of families seems typical, but because this ultraconservative family will be expecting to meet Renato and wife, they'll never be prepared for the shock of meeting Renato and his flamboyant, campy, outrageous loverand dragqueenAlbin! So in agreat effort to please his son, Renato asks Albin for the performance of a lifetime'setting up an unforgettable evening that is charged and ready to detonate an explosion of zaniness and absurdity.
October 2014

Life among the Indians
Call Number: GN21.F54 A3 2013
ISBN: 9780803241152
Publication Date: 2013

Alice C. Fletcher, one of the few women who became anthropologists in the United States during the nineteenth century, was a pioneer in the practice of participant-observation ethnography. She focused her studies over many years among the Native tribes in Nebraska and South Dakota. Life among the Indians, Fletcher's popularized autobiographical memoir written in 1886 about her first fieldwork among the Sioux and the Omahas during 1881, remained unpublished in Fletcher's archives at the Smithsonian Institution for more than one hundred years. In it Fletcher depicts the humor and hardships of her field experiences as a middle-aged woman undertaking anthropological fieldwork alone, while showing genuine respect and compassion for Native ways and beliefs that was far ahead of her time. What emerges is a complex and fascinating picture of a woman questioning the cultural and gender expectations of nineteenth-century America while insightfully portraying rapidly changing reservation life. Fletcher's account of her early fieldwork is available here for the first time, accompanied by an essay by the editors that sheds light on Fletcher's place in the development of anthropology and the role of women in the discipline.
October 2014

Lioness of Idaho: Louise Shadduck and the power of polite
Call Number: PNW F746.S462 B85 2013
ISBN: 9780989344111
Publication Date: 2013

This ever-polite, horseback riding, fast driving, farm-raised woman may have only had a high school diploma, but as Secretary of Commerce and Development she led Idaho's economy through its best ten years of economic success. She was the quiet force behind two governors, a senator and a congressman and had dealings with world leaders including six U.S. presidents from Herbert Hoover to the first George Bush. She successfully and personally campaigned for passage of major laws on human rights and forestry. Though she never went to college she was sought out as a possible candidate for vice president of a University, authored five books, led a national organization of powerful women journalists and was one of the most decorated humanitarians in the state's history. In all of this, she never lost the old virtues of etiquette, neighborliness and gentle words. In fact these became the very tools by which she helped start the careers of countless people across the state and nation. This uplifting book traces her life through touching stories of Depression and war, through three-fourths of Idaho statehood and nine decades of U.S. history, proving that in a world of fiery political conflict it is still possible to do great things without sacrificing the gentle virtue of our ancestors.
October 2014

Magical Tales
Call Number: PN56.M95 M34 2013
ISBN: 9781851242641
Publication Date: 2013

A faun carrying an umbrella. A hobbit who makes his home in a hole in the ground. An ill-treated schoolboy with a secret and a scar. Fantasy is among the most beloved genres in children's literature-- and its offerings are often just as eagerly anticipated by adults. But how is it that writers like J. K. Rowling and Philip Pullman are able to create such remarkable images? Magical Tales traces the origin of the genre back through Norse mythology, Arthurian legend, and medieval literature. Drawing on manuscripts and rare books in the renowned collection of the Bodleian Library, the essays turn the spotlight on spell books; grimoires, or magical textbooks; and books of legend and myth whose themes writers like J. R. R. Tolkien and C. S. Lewis incorporated into their work, inspiring generations of writers that extend to the present day. In serving as a source of inspiration for later literary works, the contributors show, myths and legends have themselves been altered in interesting ways. Richly illustrated, Magical Tales offers an enchanting take on the development of this wildly popular genre.
October 2014

Malignant
Call Number: RC276 .J35 2013
ISBN: 0520276574
Publication Date: 2013

Nearly half of all Americans will be diagnosed with an invasive cancer an all-too ordinary aspect of daily life. Through a powerful combination of cultural analysis and memoir, this stunningly original book explores why cancer remains so confounding, despite the billions of dollars spent in the search for a cure. Amidst furious debates over its causes and treatments, scientists generate reams of data information that ultimately obscures as much as it clarifies. Award-winning anthropologist S. Lochlann Jain deftly unscrambles the high stakes of the resulting confusion. Expertly reading across a range of material that includes history, oncology, law, economics, and literature, Jain explains how a national culture that simultaneously aims to deny, profit from, and cure cancer entraps us in a state of paradox one that makes the world of cancer virtually impossible to navigate for doctors, patients, caretakers, and policy makers alike. This chronicle, burning with urgency and substance leavened with brio and wit, offers a lucid guide to understanding and navigating the quicksand of uncertainty at the heart of cancer. Malignant vitally shifts the terms of an epic battle we have been losing for decades: the war on cancer.
October 2014

Masters of the Universe
Call Number: HB95 .J66 2014
ISBN: 9780691161013
Publication Date: 2014

Based on archival research and interviews with leading participants in the movement, Masters of the Universe traces the ascendancy of neoliberalism from the academy of interwar Europe to supremacy under Reagan and Thatcher and in the decades since. Daniel Stedman Jones argues that there was nothing inevitable about the victory of free-market politics. Far from being the story of the simple triumph of right-wing ideas, the neoliberal breakthrough was contingent on the economic crises of the 1970s and the acceptance of the need for new policies by the political left. This edition includes a new foreword in which the author addresses the relationship between intellectual history and the history of politics and policy. Fascinating, important, and timely, this is a book for anyone who wants to understand the history behind the Anglo-American love affair with the free market, as well as the origins of the current economic crisis.
October 2014

Mobile Influence
Call Number: HF5548.32 .M3736 2013
ISBN: 9781137278500
Publication Date: 2013

The explosion of mobile access across the globe has shaken the foundations of the traditional sales funnel, and businesses are scrambling to adapt and find new ways to tap into the market. For all their effort, many have failed to realize that the issue is not how to reach the customer where they are, but where they are going and their mindset at the moment.nbsp; With the staggering growth in the use of mobile technology as both product research and purchase point, businesses have yet to fully understand the important role mobile devices play in the basic structure of the traditional shopping model and the new importance on linking behavior with location. With the death of the traditional sales funnel comes author Chuck Martin's new model, the Mobile Shopping Life Cycle.nbsp; Based on the author's in-depth research, Martin has identified the six specific moments in the timeline of the sale which marketers must target effectively in order to reach the mobile buyer. Fromlocation-based marketing to mobile payment systems, Martin's model gives marketers access to the tools necessary to build a new sales framework that properly addresses the future of the market.
October 2014

Music Sociology: examining the role of music in social life
Call Number: ML3916 .M8783 2013
ISBN: 9781612053127
Publication Date: 2013

From jazz and folk to hip hop, heavy metal, and straight edge, popular music is not only a cultural artifact but an ever-expanding part of our social lives. The sixteen different genres explored in Music Sociology demonstrate that music everywhere reflects social values, organizational processes, meanings, and individual identity. Presenting original ethnographic research, the contributors use descriptions of subcultures to explain the concepts of music sociology, including the rituals that link people to music-and to the past and each other. Authors consider the intersections of race, class, and gender identity as it is learned, structured, and modified through lyrics and cultural experiences. Authenticity of music in the way it is performed, understood, and experienced is central to the book, as is the way the music industry and technology further modify these experiences. Written by sociologists also involved in music, this collection takes the reader on a very personal-yet public-journey. It introduces sociology of music to those who may not be familiar with it and provides a basic historical perspective on popular music in America.
October 2014

Network Like You Mean It
Call Number: HD69 .S8 N535 2014
ISBN: 9780133742909
Publication Date: 2013

A thoroughly comprehensive toolkit to help you develop all the networking skills you want to know, practice, and utilize. The art of effective networking is absolutely vital to building solid business relationships and to finding, growing, and keeping your business and enhancing your life. You will find the answers to important networking questions and topics, with advice on how to achieve your goals within each, such as: How do I start a conversation with someone I find intimidating? How do I ask tough questions tactfully? How do I start and exit a conversation at internal and external business events? How do I "network" with someone I may not like, but who is key in the department or industry? What are some of the topics to avoid? What are examples of great opening lines, icebreakers, and small talk when I'm networking? How do I follow-up? How do I establish and create advocates and referral opportunities? How do I know when I'm networking? Where can I find a systematic approach to networking? How can I keep all of my contacts organized and easy to reach? How can I continue to find, keep, and grow my business all the time? How do I develop my own "self-brand"? You can read the whole book or pick and choose topics as you need them as a lifelong reference. As Andrea says: "You already have the tools inside you -- it's just a matter of developing a system and sticking to it."
October 2014

On Paper
Call Number: Z247 .B34 2014
ISBN: 0307279642
Publication Date: 2014

A Best Book of the Year: Mother Jones, Bloomberg News, National Post, In these pages, Nicholas Basbanes--the consummate bibliophile's bibliophile--shows how paper has been civilization's constant companion. It preserves our history and gives record to our very finest literary, cultural, and scientific accomplishments. Since its invention in China nearly two millennia ago, the technology of paper has spread throughout the inhabited world. With deep knowledge and care, Basbanes traces paper's trail from the earliest handmade sheets to the modern-day mills. Paper, yoked to politics, has played a crucial role in the unfolding of landmark events, from the American Revolution to Daniel Ellsberg's Pentagon Papers to the aftermath of 9/11. Without paper, modern hygienic practice would be unimaginable; as currency, people will do almost anything to possess it; and, as a tool of expression, it is inextricable from human culture. Lavishly researched, compellingly written, this masterful guide illuminates paper's endless possibilities.
October 2014

On the Front Lines of the Cold War
Call Number: D431 .T67 2010
ISBN: 9780807135563
Publication Date: 2010

In the years following World War II, the United States suffered its most severe military and diplomatic reverses in Asia while Mao Zedong laid the foundation for the emergence of China as a major economic and military world power. As a correspondent for the International News Service, the Associated Press, and later for the New York Times, Seymour Topping documented on the ground the tumultuous events during the Chinese Civil War, the French Indochina War, and the American retreat from Vietnam, Cambodia, and Laos. In this riveting narrative, Topping chronicles his extraordinary experiences covering the East-West struggle in Asia and Eastern Europe from 1946 into the 1980s, taking us beyond conventional historical accounts to provide a fresh, first-hand perspective on American triumphs and defeats during the Cold War era. At the close of World War II, Topping -- who had served as an infantry officer in the Pacific -- reported for the International News Service from Beijing and Mao's Yenan stronghold before joining the Associated Press in Nanking, Chiang Kai-shek's capital. He covered the Chinese Civil War for the next three years, often interviewing Nationalist and Communist commanders in combat zones. Crossing Nationalist lines, Topping was captured by Communist guerrillas and tramped for days over battlefields to reach the People's Liberation Army as it advanced on Nanking. The sole correspondent on the battlefield during the decisive Battle of the Huai-Hai, which sealed Mao's victory, Topping later scored a world-wide exclusive as the first journalist to report the fall of the capital. In 1950, Topping opened the Associated Press bureau in Saigon, becoming the first American correspondent in Vietnam. In 1951, John F. Kennedy, then a young congressman on a fact-finding visit to Saigon, sought out Topping for a briefing. Assignments in London and West Berlin followed, then Moscow and Hong Kong for the New York Times. During those years Topping reported on the Chinese intervention in the Korean conflict, Mao's Cultural Revolution and its preceding internal power struggle, the Chinese leader's monumental ideological split with Nikita Khrushchev, the French Indochina War, America's Vietnam War, and the genocides in Cambodia and Indonesia. He stood in the Kremlin with a vodka-tilting Khrushchev on the night the Cuban missile crisis ended and interviewed Fidel Castro in Havana on its aftermath. Throughout this captivating chronicle, Topping also relates the story of his marriage to Audrey Ronning, a world-renowned photojournalist and writer and daughter of the Canadian ambassador to China. As the couple traveled from post to post reporting on some of the biggest stories of the century in Asia and Eastern Europe, they raised five daughters. In an epilogue, Topping cites lessons to be learned from the Asia wars which could serve as useful guides for American policymakers in dealing with present-day conflicts in Afghanistan and Iraq. From China to Indochina, Burma to Korea and beyond, Topping did more than report the news; he became involved in international diplomacy, enabling him to gain extraordinary insights. In On the Front Lines of the Cold War, Topping shares these insights, providing an invaluable eyewitness account of some of the pivotal moments in modern history.
October 2014

Overcoming Mobbing
Call Number: BF637.B85 D856 2014
ISBN: 9780199929559
Publication Date: 2014

Mobbing is a destructive social process in which individuals, groups, or organizations target a person for ridicule, humiliation, and removal from the workplace. It can lead to deteriorating physical and mental health, workplace violence, and even suicide. Studies indicate that as many as 37%of American workers have experienced workplace abuse at some time in their working lives.Overcoming Mobbing is an informative, comprehensive guidebook written for the victims of mobbing and their families who often can't make sense of the experience or mobilize resources for recovery. In an engaging, reader-friendly style, the book distinguishes mobbing from bullying in that it takes place within organizational or institutional settings and involves organizational dynamics. Mobbing is not about the occasional negative experience at work; it is ongoing negative acts, both overt and covert, over time, that erode workers' confidence in themselves and in their workplaces and that no amount of sophistication or maturity can make sense of. Duffy and Sperry, leading authorities on this special type of aggression, provide effective strategies for recovery from mobbing as well as for prevention, and they demystify the experience through the use of case vignettes. More than a simple self-help book, this volume brings the concept and terminology relating to mobbing into the public vocabulary by virtue of its strong foundation in psychological and organizational research. It offers a detailed presentation of the causes and consequences of mobbing, helps readers avoid falling into the trap of misplacing blame, and holds organizations at the center of responsibility for preventing the abuse. In addition to those who have experienced mobbing themselves, this book is an invaluable resource for workplace managers and human resources personnel who wish to prevent or reverse mobbing within their own professional settings.
October 2014

Oxygen: a four billion year history
Call Number: QD181.O1 C36 2014
ISBN: 9780691145020
Publication Date: 2014

The air we breathe is twenty-one percent oxygen, an amount higher than on any other known world. While we may take our air for granted, Earth was not always an oxygenated planet. How did it become this way? Oxygen is the most current account of the history of atmospheric oxygen on Earth. Donald Canfield--one of the world's leading authorities on geochemistry, earth history, and the early oceans--covers this vast history, emphasizing its relationship to the evolution of life and the evolving chemistry of the Earth. With an accessible and colorful first-person narrative, he draws from a variety of fields, including geology, paleontology, geochemistry, biochemistry, animal physiology, and microbiology, to explain why our oxygenated Earth became the ideal place for life. Describing which processes, both biological and geological, act to control oxygen levels in the atmosphere, Canfield traces the records of oxygen concentrations through time. Readers learn about the great oxidation event, the tipping point 2.3 billion years ago when the oxygen content of the Earth increased dramatically, and Canfield examines how oxygenation created a favorable environment for the evolution of large animals. He guides readers through the various lines of scientific evidence, considers some of the wrong turns and dead ends along the way, and highlights the scientists and researchers who have made key discoveries in the field. Showing how Earth's atmosphere developed over time, Oxygen takes readers on a remarkable journey through the history of the oxygenation of our planet.
October 2014

Pablo Neruda: the life story of Chile's greatest poet
Call Number: DVD PN1997 .P3356 2013
Publication Date: 2013

Pablo Neruda (1904-73), who won the Nobel Prize for Literature in 1971, led an extraordinarily full and passionate life. Using a wealth of archive material, this documentary tells Neruda's story and gives voice to his poetry, exploring the profound links between his political engagement and his writing. It travels to Chile to set his life and work against the backdrop of the country and the landscapes which inspired him, and to explore his abiding love of the natural world.
October 2014

Painters in Prehistory
Call Number: E78.T4 P35 2013
ISBN: 9781595340863
Publication Date: 2013

Painters in Prehistory is a revised update of the book Ancient Texans: Rock Art and Lifeways along the Lower Pecos, edited by Harry Shafer with photographs by Jim Zintgraff, and published by the Witte Museum, in conjunction with a permanent exhibition in 1986. The Witte Museum is known for its focus on natural history, science, and the history and culture of South Texas, and the scholarly and artistic pieces collected in the book are the result of years of research and dedication to the story of the ancient canyon dwellers along the Rio Grande. The remnants of prehistoric Lower Pecos people reveal lifeways unlike those anywhere else in the world. The people who inhabited the land in what is now Texas left a unique series of narratives in their shelters, including art on rock walls, pictographs, and organic residue and trash. These narratives are tantalizing in their novelty#151;they provide information about almost 12,000 years of existence, the last 7,000 of which are still astoundingly evident. This updated edition features significant research by new scholars who have deepened the understanding of rock art interpretation, scientific analysis of artifacts and coprolites, and the lifeways of prehistoric Lower Pecos people.
October 2014

Pedagogical Cases in Physical Education and Youth Sport
Call Number: GV341 .P37 2014
ISBN: 9780415702447
Publication Date: 2014

Pedagogical Cases in Physical Education and Youth Sport is a completely new kind of resource for students and practitioners working in physical education or youth sport. The book consists of 20 richly described cases of individual young learners, each written by a team of authors with diverse expertise from across the sport, exercise and movement sciences. These cases bring together knowledge from single sub-disciplines into new interdisciplinary knowledge to inform best practice in physical education, teaching and coaching in youth sport settings. At the heart of each case is an individual young person of a specified age and gender, with a range of physical, social and psychological characteristics. Drawing on current research, theory and empirical data from their own specialist discipline, each chapter author identifies the key factors they feel should be taken into account when attempting to teach or coach the young person described. These strands are then drawn together at the end of each chapter and linked to current research from the sport pedagogy literature, to highlight the implications for planning and evaluating teaching or coaching sessions. No other book offers such a rich, vivid and thought-provoking set of pedagogical tools for understanding and working with children and young people in sport. This is an essential resource for any student on a physical education, coaching, kinesiology or sport science course, and for any teacher, coach or instructor working in physical education or youth sport.
October 2014

Putting the User First: 30 Strategies for Transforming Library Services
Call Number: Z711 .M395 2014
ISBN: 978-0838987322
Publication Date: 2014

User experience is everywhere. From your library s website to the signage by the elevators, everything contributes to the overall user experience of our patrons. Just one simple idea can transform your library: put the user first. But as you likely already know, just because something's simple doesn't mean it's easy. How best to identify, implement, and evaluate user-driven changes in order to improve physical and virtual services? The good news is that even small changes can make big headway. Putting the User First:30 Strategies for Transforming Library Services will give you 30 hands-on strategies and practical suggestions to enable you to begin transforming your library, library services, and even your personal practice to be more responsive, effective and user-centered today.
October 2014

Reading Assessment, Third Edition
Call Number: LB1050.46 .C23 2014
ISBN: 9781462514137
Publication Date: 2014

This trusted practitioner guide and course text helps K-8 teachers utilize assessment as an integral component of classroom instruction. It guides teachers step by step to recognize good reader behaviors, assess students' strengths and weaknesses, and make evidence-based instructional decisions. Formal and informal measures are discussed for evaluating specific components of literacy, with a focus on the Common Core State Standards (CCSS). Every chapter features activities for developing understanding; in-depth practice exercises are provided in several appendices. Helpful reproducible tools can be photocopied from the book or downloaded and printed in a convenient 8 1/2" x 11" size. New to This Edition *Chapter on major current initiatives: the CCSS and response to intervention. *Extensive CCSS content woven throughout the book. *Expanded coverage of vocabulary assessment, now in its own chapter. *Checklists to guide the selection of high-quality published instruments.
October 2014

Recreating First Contact
Call Number: GN345 .R43 2013
ISBN: 9781935623144
Publication Date: 2013

Recreating First Contact explores themes related to the proliferation of adventure travel which emerged during the early twentieth century and that were legitimized by their associations with popular views of anthropology. During this period, new transport and recording technologies, particularly the airplane and automobile and small, portable, still and motion-picture cameras, were utilized by a variety of expeditions to document the last untouched places of the globe and bring them home to eager audiences. These expeditions were frequently presented as first contact encounters and enchanted popular imagination. The various narratives encoded in the articles, books, films, exhibitions and lecture tours that these expeditions generated fed into pre-existing stereotypes about racial and technological difference, and helped to create them anew in popular culture. Through an unpacking of expeditions and their popular wakes, the essays (12 chapters, a preface, introduction and afterward) trace the complex but obscured relationships between anthropology, adventure travel and the cinematic imagination that the 1920s and 1930s engendered and how their myths have endured. The book further explores the effects - both positive and negative - of such expeditions on the discipline of anthropology itself. However, in doing so, this volume examines these impacts from a variety of national perspectives and thus through these different vantage points creates a more nuanced perspective on how expeditions were at once a global phenomenon but also culturally ordered.
October 2014

Reinventing Writing
Call Number: LB1044.87 .D385 2014
ISBN: 9780415734660
Publication Date: 2014

In this much-anticipated book from acclaimed blogger Vicki Davis (Cool Cat Teacher), you'll learn the key shifts in writing instruction necessary to move students forward in today's world. Vicki describes how the elements of traditional writing are being reinvented with cloud-based tools. Instead of paper, note taking, filing cabinets, word processors, and group reports, we now have tools like ePaper, eBooks, social bookmarking, cloud syncing, infographics, and more. Vicki shows you how to select the right tool, set it up quickly, and prevent common mistakes. She also helps you teach digital citizenship and offers exciting ways to build writing communities where students love to learn. Special Features: *Essential questions at the start of each chapter to get you thinking about the big ideas *A chapter on each of the nine essential cloud-based tools--ePaper and eBooks; digital notebooks; social bookmarking; cloud syncing; cloud writing apps; blogging and microblogging; wikis and website builders; online graphic organizers and mind maps; and cartoons and infographics *A wide variety of practical ways to use each tool in the classroom *Alignments to the Common Core State Standards in writing *;Level Up Learning--a special section at the end of each chapter to help you review, reflect on, and apply what you've learned *Writing tips to help you make the best use of the tools and avoid common pitfalls *A glossary of key terms discussed in the book *Useful appendices, including reproducible material for your classroom No matter what grade level you teach or how much tech experience you have, you will benefit from Vicki's compelling and practical ideas. As she emphasizes throughout this essential book, teaching with cloud-based tools has never been easier, more convenient, or more important than right now.
October 2014

Remembering the Revolution
Call Number: E209 .R39 2013
ISBN: 9781625340337
Publication Date: 2013

In today's United States, the legacy of the American Revolution looms large. From presidential speeches to bestselling biographies, from conservative politics to school pageants, everybody knows something about the Revolution. Yet what was a messy, protracted, divisive, and destructive war has calcified into a glorified founding moment of the American nation. Disparate events with equally diverse participants have been reduced to a few key scenes and characters, presided over by well-meaning and wise old men.
October 2014

Republicans and Race
Call Number: JK2356 .T48 2013
ISBN: 9780700619382
Publication Date: 2013

Skeptics might rationalize that Mitt Romney received a scant 6 percent of the black vote in 2012 only because African Americans would naturally favor one of their own. But since 1964, no Republican presidential candidate has attracted more than 15 percent of the black electorate, and few GOP candidates for other offices have fared much better. No segment of the American electorate is more reliably Democratic than African Americans. The GOP, meanwhile, remains nearly an all-white party. In this path-breaking book, historian Timothy Thurber illuminates the deep roots of this gulf by exploring the contentious, and sometimes surprising, relationship between African Americans and the Republican Party from the end of World War II through Richard Nixon's presidency. The GOP, he shows, shaped the modern civil rights movement, but the struggle for racial equality also transformed the GOP. Thurber challenges conventional wisdom that the "party of Lincoln" disappeared in the mid-1960s. Prior to 1964, the GOP was indifferent or hostile to many of the demands from civil rights activists. During the height of the civil rights revolution, Republicans were essential to enacting federal policies that made American society more egalitarian. The GOP helped defend, and sometimes expanded, those reforms in the early 1970s. Conservatives were not as dominant after 1964 as scholars and pundits often portray. Yet throughout these three decades the rift between African Americans and the GOP remained substantial. They disagreed, often sharply, over the role of the federal government, particularly regarding economic matters and the integration of schools and neighborhoods. They had different views about race and American society. They also clashed in the political arena, where Republicans wrote off the black vote as unwinnable, irrelevant, or counterproductive to their drive to supplant the Democrats as the nation's majority party. The GOP preferred to court whites nationwide, sometimes by appealing to their racial animosities. That strategy often yielded electoral success, but the legacy of the past looms large in the early twenty-first century. With its depth of research and insight, Republicans and Race will stand as a definitive study as the GOP ponders the composition of its base in future elections.
October 2014

Robert Duncan
Call Number: ps3507 .u629 2014
ISBN: 9780520259294
Publication Date: 2014

Profoundly original yet insistent on the derivative quality of his work, transgressive yet affirmative of tradition, Robert Duncan (1919-1988) was a generative force among American poets, and his poetry and poetics establish him as a major figure in mid- and late- 20th-century American letters. This second volume of Robert Duncan's collected poetry and plays presents authoritative annotated texts of both collected and uncollected work from his middle and late writing years (1958-1988), with commentaries on each of the five books from this period: The Opening of the Field, Roots and Branches, Bending the Bow, and the two volumes of Ground Work. The biographical and critical introduction discusses Duncan as a late Romantic and postmodern American writer; his formulation of a homosexual poetics; his development of the serial poem; the notation and centrality of sound as organizing principle; his relations with such fellow poets as Robin Blaser, Charles Olson, and Jack Spicer; his indebtedness to Alfred North Whitehead; and his collaborations with the painter Jess Collins, his lifelong partner. Texts include his anti-war poems of the 1960s and 70s, his homages to Dante and other canonical poets, and his translations from the French of Gérard de Nerval, as well as the complete Structure of Rime and Passages series. October 2014

Run to Glory and Profits
Call Number: GV955.5.N35 S87
ISBN: 9780803246966
Publication Date: 2013

The National Football League has long reigned as America's favorite professional sports league. In its early days, however, it was anything but a dominant sports industry, barely surviving World War II. Its rise began after the war, and the 1950s was a pivotal decade for the league. Run to Glory and Profits tells the economic story of how in one decade the NFL transformed from having a modest following in the Northeast to surpassing baseball as this country's most popular sport. To break from the margins of the sports landscape, pro football brought innovation, action, skill, and episodic suspense on any given Sunday. These factors in turn drove attendance and rising revenues. Team owners were quick to embrace television as a new medium to put the league in front of a national audience. Based on primary documents, David George Surdam provides an economic analysis in telling the business story behind the NFL's rise to popularity. Did the league's vaunted competitive balance in the decade result from its more generous revenue sharing and its reverse-order draft? How did the league combat rival leagues, such as the All-America Football Conference and the American Football League? Although strife between owners and players developed quickly, pro-football fans stayed loyal because the product itself remained so good.
October 2014

Salmon, People, and Place
Call Number: SH348 .L528 2013
ISBN: 9780870717246
Publication Date: 2013

Each year wild Pacific salmon leave their oceanic feeding grounds and swim hundreds of miles back to their home rivers. The salmon's annual return is a place-defining event in the Pacific Northwest, with immense ecological, economic, and social significance. However, despite massive spending, efforts to significantly alter the endangered status of salmon have failed. In Salmon, People, and Place, acclaimed fisheries biologist Jim Lichatowich eloquently exposes the misconceptions underlying salmon management and recovery programs that have fueled the catastrophic decline in Northwest salmon populations for more than a century. These programs will continue to fail, he suggests, so long as they regard salmon as products and ignore their essential relationship with their habitat. But Lichatowich offers hope. In Salmon, People, and Place he presents a concrete plan for salmon recovery, one based on the myriad lessons learned from past mistakes. What is needed to successfully restore salmon, Lichatowich states, is an acute commitment to healing the relationships among salmon, people, and place. A significant contribution to the literature on Pacific salmon, Salmon, People, and Place: A Biologist's Search for Salmon Recovery is an essential read for anyone concerned about the fate of this Pacific Northwest icon.
October 2014

Second Stage Entrepreneurship
Call Number: HD30.28 .W3755 2013
ISBN: 9781137302588
Publication Date: 2013

Daniel Weinfurter, a successful serial entrepreneur who has started two businesses of his own and played major roles in several others, takes the reader through the most complex and challenging phase of the entrepreneurial journey. By covering topics from leadership to business strategy to smart hiring, he explains how to transform a successful start-up into an enterprise that can succeed past its early days into a much larger, sustainable business.This book analyzes how notable companies have employed one or more of these strategies to become the successful businesses they are today. Each of these companies has unique attributes, but they share fundamental principles that apply to any business. Creativity, the right staff, unique corporate culture, proactive management practices, smart governance, strong leadership and new capitalization-all these tools are needed to steer businesses toward future growth and continued prosperity.
October 2014

Secrecy in the Sunshine Era
Call Number: KF5753 .A765 2014
ISBN: 9780700619924
Publication Date: 2014

A series of laws passed in the 1970s promised the nation unprecedented transparency in government, a veritable "sunshine era." Though citizens enjoyed a new arsenal of secrecy-busting tools, officials developed a handy set of workarounds, from over classification to concealment, shredding, and burning. It is this dark side of the sunshine era that Jason Ross Arnold explores in the first comprehensive, comparative history of presidential resistance to the new legal regime, from Reagan-Bush to the first term of Obama-Biden. After examining what makes a necessary and unnecessary secret, Arnold considers the causes of excessive secrecy, and why we observe variation across administrations. While some administrations deserve the scorn of critics for exceptional secrecy, the book shows excessive secrecy was a persistent problem well before 9/11, during Democratic and Republican administrations alike. Regardless of party, administrations have consistently worked to weaken the system's legal foundations. The book reveals episode after episode of evasive maneuvers, rule bending, clever rhetorical gambits, and downright defiance; an army of secrecy workers in a dizzying array of institutions labels all manner of documents "top secret," while other government workers and agencies manage to suppress information with a "sensitive but unclassified" designation. For example, the health effects of Agent Orange, and antibiotic-resistant bacteria leaking out of Midwestern hog farms are considered too "sensitive" for public consumption. These examples and many more document how vast the secrecy system has grown during the sunshine era. Rife with stories of vital scientific evidence withheld, justice eluded, legalities circumvented, and the public interest flouted, Secrecy in the Sunshine Era reveals how our information society has been kept in the dark in too many ways and for too long.
October 2014

Secrets and Leaks
Call Number: JF1525.S4 S48 2013
ISBN: 9780691149875
Publication Date: 2013

Secrets and Leaks examines the complex relationships among executive power, national security, and secrecy. State secrecy is vital for national security, but it can also be used to conceal wrongdoing. How then can we ensure that this power is used responsibly? Typically, the onus is put on lawmakers and judges, who are expected to oversee the executive. Yet because these actors lack access to the relevant information and the ability to determine the harm likely to be caused by its disclosure, they often defer to the executive's claims about the need for secrecy. As a result, potential abuses are more often exposed by unauthorized disclosures published in the press. But should such disclosures, which violate the law, be condoned? Drawing on several cases, Rahul Sagar argues that though whistleblowing can be morally justified, the fear of retaliation usually prompts officials to act anonymously--that is, to "leak" information. As a result, it becomes difficult for the public to discern when an unauthorized disclosure is intended to further partisan interests. Because such disclosures are the only credible means of checking the executive, Sagar writes, they must be tolerated. However, the public should treat such disclosures skeptically and subject irresponsible journalism to concerted criticism.
October 2014

Sex in Prison: myths and realities
Call Number: HV8836 .S46 2014
ISBN: 9781626370302
Publication Date: 2013

Despite being deemed an illegal activity, participation in sexual activity behind prison walls is a frequent occurrence. Catherine Marcum and Tammy Castle provide a comprehensive study of all aspects of prison sex. Incorporating inmate, correctional officer, and policymaker perspectives and debunking myths the authors consider the full range of consensual and nonconsensual behaviors. They also address the physical, emotional, and legal repercussions of participating in prison sexual relationships. Their analysis is enriched by a case study of a privately run correctional facility, revealing the effects of the Prison Elimination Rape Act at the local level.
October 2014

Speaking for Nature
Call Number: PR113 .B69 2004
ISBN: 0801878721
Publication Date: 2004

According to the tenets of ecofeminism, there are explicit connections between society's treatment of women and the degradation of our environment, connections made apparent in the patriarchal devaluation of both women and nature. In Speaking for Nature, a groundbreaking inquiry into the contributions of early modern English women writers to ecological thought, Sylvia Bowerbank uncovers the historical roots of contemporary debates within ecofeminism as found in the works of such major literary figures as Mary Wroth, Margaret Cavendish, and Mary Wollstonecraft. In early modern England, the entry of women into the politics of nature occurred during a volatile period when the cultural meaning of nature was being destabilized by scientific advances and religious controversies, thus opening up new rights, roles, and responsibilities for women. For the two centuries covered in this book, Bowerbank describes a range of choices made by literary women in negotiating their place within the broader discourse on nature and humanity's changing relationship to it. We learn about Wroth's gendered critique of pastoral fantasies and green utopias, Cavendish's resistance to the philosophy that declared "Great Nature" dead, and Wollstonecraft's opposition to both world capitalism and local subsistence. Anna Seward champions the local as a site of environmental well-being and the eighteenth-century invention of "the study of nature" as a legitimate field of intellectual inquiry. Speaking for Nature explores this rich, diverse, and often contradictory legacy of ecological thought, the value of which is only just being appreciated and evaluated by present-day environmentalists and feminists.
October 2014

Stocks for the Long Run
Call Number: HG4661 .S53 2014
ISBN: 9780071800518
Publication Date: 2014

Much has changed since the last edition of Stocks for the Long Run. The financial crisis, the deepest bear market since the Great Depression, and the continued growth of the emerging markets are just some of the contingencies directly affecting every portfolio in the world. To help you navigate markets and make the best investment decisions, Jeremy Siegel has updated his bestselling guide to stock market investing. This new edition of Stocks for the Long Run answers all the important questions of today: How did the crisis alter the financial markets and the future of stock returns? What are the sources of long-term economic growth? How does the Fed really impact investing decisions?Should you hedge against currency instability? Stocks for the Long Run, Fifth Edition, includes brand-new coverage of: THE FINANCIAL CRISIS Siegel provides an expert's analysis of the most important factors behind the crisis; the state of current stability/instability of the financial system and where the stock market fits in; and the viability of value investing as a long-term strategy. CHINA AND INDIA The economies of these nations are more than one-third larger than they were before the 2008 financial crisis; you'll get the information you need to earn long-termprofits in this new environment. GLOBAL MARKETS Learn all there is to know about the nature, size, and role of diversifi cation in today's global economy; Siegel extends his projections of the global economy until the end of this century. MARKET VALUATION Can stocks still provide 6 to 7 percent per year after inflation? This edition forecasts future stock returns and shows how to determine whether the market is overvalued or not. Essential reading for every investor and advisor who wants to fully understand the forces that move today's markets, Stocks for the Long Run provides the most complete summary available of historical trends that will help you develop a sound and profitable long-term portfolio.
October 2014

Student Engagement in Today's Learning Environments
Call Number: LB1025.3 C637 2014
ISBN: 9781610487566
Publication Date: 2014

As long as the free market has reigned, private sector firms have confronted a produce-or-perish existence. For a host of reasons, public organizations increasingly face these competitive pressures as well. But public organizations in the most unexpected of places have answered the call to evolve productively with fantastic success. Unfortunately, public schools can rarely be counted among them. Faddish acronym school improvement plans always offer grand results and almost never deliver upon such promises. Understandably, the farther public educational quality slides into decline, the sharper the urge to grope for radical reform plans. This book, in contrast, argues that a key element of reform has remained in plain view for decades but has gone unmentioned, unmeasured, and unused in reform plans: student engagement. More specifically, quantifying how the instructional time is passed provides not only a sound proxy to educational quality, but is shown to be tightly linked to the test score needle. Of course, the differences across school types and geographies are pronounced. Mindful of such differences, this book discusses each school type according to the hard numbers across buildings.
October 2014

Teaching English Abroad 2014
Call Number: PE1128.A2 G75 2013
ISBN: 9781780592084
Publication Date: 2014

Designed for all those interested in teaching English as a foreign language, whether or not they have English teaching qualifications, this guide offers information on teaching in more than 87 different countries.
October 2014

Teaching Stem in the Secondary School
Call Number: Q181 .B26 2014
ISBN: 9780415675307
Publication Date: 2014

The skills, knowledge and understanding of the subjects involved in STEM (Science, Technology, Engineering and Mathematics) are vital for all young people in an increasingly science- and technology-driven society. This book looks at the purpose and pedagogy of STEM teaching and explores the ways in which STEM subjects can interact in the curriculum to enhance student understanding, achievement and motivation. By reaching outside their own classroom, teachers can collaborate across subjects to enrich learning and help students relate school science, technology and maths to the wider world. Packed with ideas and practical details for teachers of STEM subjects, this book: considers what the STEM subjects contribute separately to the curriculum and how they relate to each other in the wider education of secondary school students describes and evaluates different curriculum models for STEM suggests ways in which a critical approach to the pedagogy of the classroom, laboratory and workshop can support STEM for all students addresses the practicalities of introducing, organising and sustaining STEM-related activities in the secondary school looks to ways schools can manage and sustain STEM approaches in the long-term. This timely new text is essential reading for trainee and practising teachers who wish to make the learning of Science, Technology, Engineering and Mathematics an interesting, motivating and exciting experience for their students.
October 2014

The Black Book
Call Number: D650.T4 R45 2013
ISBN: 9780739185391
Publication Date: 2013

Prior to the end of World War I, President Wilson gathered a group of expert geographers, historians, economists, and political scientists The Inquiry to make plans for the coming peace conference. The Inquiry produced a secret document, the Black Book, containing maps and plans for the territorial settlements to be negotiated. This secret plan was brought daily by the President into negotiations and much of it came to fruition on the world map. This work takes an in-depth look at the Black Book and the lasting legacy of American negotiators at the Paris Peace Conference. Many of the successes, and failures, from these peace settlements trace directly back to this remarkable, and heretofore, almost unstudied plan.
October 2014

The Bone Clocks
Call Number: Pleasure Reading Mitchell 2014
ISBN: 9781400065677
Publication Date: 2014

The New York Times bestseller by the author of Cloud Atlas | Longlisted for the Man Booker Prize "With The Bone Clocks, [David] Mitchell rises to meet and match the legacy of Cloud Atlas."--Los Angeles Times Following a terrible fight with her mother over her boyfriend, fifteen-year-old Holly Sykes slams the door on her family and her old life. But Holly is no typical teenage runaway: A sensitive child once contacted by voices she knew only as "the radio people," Holly is a lightning rod for psychic phenomena. Now, as she wanders deeper into the English countryside, visions and coincidences reorder her reality until they assume the aura of a nightmare brought to life. For Holly has caught the attention of a cabal of dangerous mystics--and their enemies. But her lost weekend is merely the prelude to a shocking disappearance that leaves her family irrevocably scarred. This unsolved mystery will echo through every decade of Holly's life, affecting all the people Holly loves--even the ones who are not yet born. A Cambridge scholarship boy grooming himself for wealth and influence, a conflicted father who feels alive only while reporting on the war in Iraq, a middle-aged writer mourning his exile from the bestseller list--all have a part to play in this surreal, invisible war on the margins of our world. From the medieval Swiss Alps to the nineteenth-century Australian bush, from a hotel in Shanghai to a Manhattan townhouse in the near future, their stories come together in moments of everyday grace and extraordinary wonder. Rich with character and realms of possibility, The Bone Clocks is a kaleidoscopic novel that begs to be taken apart and put back together by a writer The Washington Post calls "the novelist who's been showing us the future of fiction." An elegant conjurer of interconnected tales, a genre-bending daredevil, and a master prose stylist, David Mitchell has become one of the leading literary voices of his generation. His hypnotic new novel, The Bone Clocks, crackles with invention and wit and sheer storytelling pleasure--it is fiction at its most spellbinding. Praise The Bone Clocks "Astonishing . . . [Mitchell's] brought together the time-capsule density of his eyes-wide-open adventure in traditional realism with the death-defying ambitions of Cloud Atlas."--The New York Times Book Review (Editor's Choice). "One of the most entertaining and thrilling novels I've read in a long time."--Meg Wolitzer, NPR. "Magical . . . perfectly illustrates the idea that we're all the heroes of our own lives as well as single cogs in a much larger and more beautiful mechanism. [Grade:] A"--Entertainment Weekly. "Rich in detail and incident, funny, rueful and terrifying by turns, The Bone Clocks is a tour de force."--San Francisco Chronicle "Mitchell is one of the most electric writers alive. . . .The Bone Clocks[is] his most far-flung tale yet."--The Boston Globe "A slipstream masterpiece . . . Mitchell is a genre-bending, time-leaping, world-traveling, puzzle-making, literary magician."--Esquire. "A rich selection of domestic realism, gothic fantasy and apocalyptic speculation . . . another example of Mitchell's boundless dexterity."--The Washington Post
October 2014

The color of fear
Call Number: DVD E184 .A1 C64 1994
Publication Date: 1995

The Color of Fear is an insightful, groundbreaking film about the state of race relations in America as seen through the eyes of eight North American men of Asian, European, Latino and African descent. In a series of intelligent, emotional and dramatic confrontations the men reveal the pain and scars that racism has caused them. What emerges is a deeper sense of understanding and trust. This is the dialogue most of us fear, but hope will happen sometime in our lifetime.
October 2014

The Contested Removal Power, 1789-2010
Call Number: KF5053 .A87 2013
ISBN: 9780700619221
Publication Date: 2013

The U.S. Constitution is clear on the appointment of executive officials: the president nominates, the Senate approves. But on the question of removing those officials, the Constitution is silent although that silence has not discouraged strenuous efforts to challenge, censure, and even impeach presidents from Andrew Jackson to Bill Clinton. As J. David Alvis, Jeremy D. Bailey, and Flagg Taylor show, the removal power has always been and continues to be a thorny issue, especially as presidential power has expanded dramatically during the past century. Linking this provocative issue to American political and constitutional development, the authors recount removal power debate from the Founding to the present day. Understanding the historical context of outbreaks in the debate, they contend, is essential to sorting out the theoretical claims from partisan maneuvering and sectional interests, enabling readers to better understand the actual constitutional questions involved. After a detailed review of the Decision of 1789, the book examines the initial assertions of executive power theory, particularly by Thomas Jefferson and Andrew Jackson, then the rise of the argument for congressional delegation, beginning with the Whigs and ending with the impeachment of Andrew Johnson. The authors chronicle the return of executive power theory in the efforts of Presidents Grant, Hayes, Garfield, and Cleveland, who all battled with Congress over removals, then describe the emergence of new institutional arrangements with the creation of independent regulatory commissions. They conclude by tracking the rise of the unitarians and the challenges that this school has posed to the modern administrative state. Although many scholars consider the matter to have been settled in 1789, the authors argue that a Supreme Court case as recent as 2010 Free Enterprise Fund v. Public Company Accounting Oversight Board shows the extent to which questions surrounding removal power remain unresolved and demand more attention. Their work offers a more nuanced and balanced account of the debate, teasing out the logic of the different institutional perspectives on this important constitutional question as no previous book has.
October 2014

The Design of Everyday Things
Call Number: TS171.4 .N67 2013
ISBN: 9780465050659
Publication Date: 2013

Even the smartest among us can feel inept as we fail to figure out which light switch or oven burner to turn on, or whether to push, pull, or slide a door. The fault, argues this ingenious even liberating book, lies not in ourselves, but in product design that ignores the needs of users and the principles of cognitive psychology. The problems range from ambiguous and hidden controls to arbitrary relationships between controls and functions, coupled with a lack of feedback or other assistance and unreasonable demands on memorization. The Design of Everyday Things shows that good, usable design is possible. The rules are simple: make things visible, exploit natural relationships that couple function and control, and make intelligent use of constraints. The goal: guide the user effortlessly to the right action on the right control at the right time. In this entertaining and insightful analysis, cognitive scientist Don Norman hails excellence of design as the most important key to regaining the competitive edge in influencing consumer behavior. Now fully expanded and updated, with a new introduction by the author, The Design of Everyday Things is a powerful primer on how and why some products satisfy customers while others only frustrate them.
October 2014

The Dyslexia Debate
Call Number: RJ496.A5 E5 2014
ISBN: 9780521119863
Publication Date: 2014

The Dyslexia Debate examines how we use the term 'dyslexia' and questions its efficacy as a diagnosis. While many believe that a diagnosis of dyslexia will shed light on a reader's struggles and help identify the best form of intervention, Julian G. Elliott and Elena L. Grigorenko show that it adds little value. In fact, our problematic interpretation of the term could prove to be a major disservice to many children with difficulties learning to read. This book outlines in detail the diverse ways in which reading problems have been conceptualized and operationalized. Elliott and Grigorenko consider the latest research in cognitive science, genetics, and neuroscience, and the limitations of these fields in terms of professional action. They then provide a more helpful, scientifically rigorous way to describe the various types of reading difficulties and discuss empirically supported forms of intervention.
October 2014

The Good Jobs Strategy
Call Number: HD5724 .T63 2014
ISBN: 9780544114449
Publication Date: 2014

Almost one in four American working adults has a job that pays less than a living wage. Conven­tional wisdom says that's how the world has to work. Bad jobs with low wages, minimal benefits, little training, and chaotic schedules are the only way companies can keep costs down and prices low. If companies were to offer better jobs, cus­tomers would have to pay more or companies would have to make less. But in The Good Jobs Strategy, Zeynep Ton, a professor at the MIT Sloan School of Management, makes the compelling case that even in low-cost settings, leaving employees behind with bad jobs is a choice, not a necessity. Drawing on more than a decade of research, Ton shows how operational excellence enables companies to of­fer the lowest prices to customers while ensuring good jobs for their employees and superior results for their investors. Ton describes the elements of the good jobs strategy in a variety of successful companies around the world, including Southwest Airlines, UPS, Toyota, Zappos, and In-N-Out Burger. She focuses on four model retailers; Costco, Merca­dona, Trader Joe's, and QuikTrip to demonstrate the good jobs strategy at work and reveals four choices that have transformed these compa­nies high investment in workers into lower costs, higher profits, and greater customer sat­isfaction. Full of surprising, counterintuitive insights, the book answers questions such as: How can offering fewer products increase customer sat­isfaction? Why would having more employees than you need reduce costs and boost profits? How can companies simultaneously standardize work and empower employees? The Good Jobs Strategy outlines an invaluable blueprint for any organization that wants to pur­sue a sustainable competitive strategy in which everyone employees, customers, and investors wins.
October 2014

The Hobbit: An Unexpected Journey
Call Number: DVD PN1997.2 H633 2013
ISBN: 9780780695009

A reluctant hobbit, Bilbo Baggins, sets out to the Lonely Mountain with a spirited group of dwarves to reclaim their mountain home - and the gold within it - from the dragon Smaug.
October 2014

The Johnstown Girls
Call Number: Pleasure Reading George 2014
ISBN: 9780822944317
Publication Date: 2014

Ellen Emerson may be the last living survivor of the Johnstown flood. She was only four years old on May 31, 1889, when twenty million tons of water decimated her hometown of Johnstown, Pennsylvania. Thousands perished in what was the worst natural disaster in U.S. history at the time. As we witness in The Johnstown Girls, the flood not only changed the course of history, but also the individual lives of those who survived it. A century later, Pittsburgh Post-Gazette reporters Ben Bragdon and Nina Collins set out to interview 103-year-old Ellen for Ben's feature article on the flood. When asked the secret to her longevity, Ellen simply attributes it to restlessness. As we see, that restlessness is fueled by Ellen's innate belief that her twin sister Mary, who went missing in the flood, is somehow still alive. Her story intrigues Ben, but it haunts Nina, who is determined to help Ellen find her missing half. Novelist Kathleen George masterfully blends a history of the Johnstown flood into her heartrending tale of twin sisters who have never known the truth about that fateful day in 1889, a day that would send their lives hurtling down different paths. The Johnstown Girls is a remarkable story of perseverance, hard work, and never giving up hope in the face of seemingly insurmountable odds. It's also a tribute to the determination and indomitable spirit of the people of Johnstown through one hundred years, three generations, and three different floods.
October 2014

The Last of the Doughboys
Call Number: D639.V48 U67 2014
ISBN: 0544290488
Publication Date: 2014

Richard Rubin has done something that will never be possible for anyone to do again. His interviews with the last American World War I veterans who have all since died bring to vivid life a cataclysm that changed our world forever but that remains curiously forgotten here. Adam Hochschild, author of To End All Wars: A Story of Loyalty and Rebellion, 1914-1918. In 2003, 85 years after the end of World War I, Richard Rubin set out to see if he could still find and talk to someone who had actually served in the American Expeditionary Forces during that colossal conflict. Ultimately, he found dozens, aged 101 to 113, from Cape Cod to Carson City, who shared with him at the last possible moment their stories of America's Great War. Nineteenth-century men and women living in the twenty-first century, they were self-reliant, humble, and stoic, never complaining, but still marveling at the immensity of the war they helped win, and the complexity of the world they helped create. Though America has largely forgotten their war, you will never forget them, or their stories. A decade in the making, The Last of the Doughboys is the most sweeping look at America's First World War in a generation, a glorious reminder of the tremendously important role America played in the war to end all wars, as well as a moving meditation on character, grace, aging, and memory. An outstanding and fascinating book. By tracking down the last surviving veterans of the First World War and interviewing them with sympathy and skill, Richard Rubin has produced a first-rate work of reporting. Ian Frazier, author of Travels in Siberia, I cannot remember a book about that huge and terrible war that I have enjoyed reading more in many years." Michael Korda, The Daily Beast
October 2014

The Life of Herbert Hoover
Call Number: E802 .J43 2012
ISBN: 9780230103092
Publication Date: 2012

Provocative, brilliantly written, and exhaustively researched, this book is the first definitive study of the presidency of one of America's most maligned and poorly understood Chief Executives. Born in a Quaker hamlet in Iowa and orphaned at nine, Herbert Hoover had already risen to wealth and global fame as an international mining engineer, the savior of Belgium during the Great War, Woodrow Wilson's Food Administrator, and perhaps the greatest Secretary of Commerce in American history by the time he assumed the presidency. Modest, shy, humble, with a subtle sense of humor, he lacked the self-promotional style of professional politicians and eschewed political invective. While in the cabinet he had helped to engineer the prosperity of the 1920s and vainly warned of an economy overheated by speculation, but the ensuing Wall Street Crash of 1929 would come to overwhelmingly define his legacy. Combining public and private resources, he made history as the first president to pit government action against the economic cycle, creating a precedent that would be employed by his successor and all other future presidents. His economic measures mitigated the effects of the Great Depression, yet they failed to end it. In foreign policy he sponsored naval disarmament and made world peace his priority. Unfairly painted as a miserly misanthrope and the architect of the stock market crash, he lost the 1932 campaign to Franklin D. Roosevelt by a slightly larger margin than he had defeated Al Smith in 1928. Glen Jeansonne's study sweeps away the cobwebs of neglect from Hoover's presidency. His lively prose humanizes Hoover for us and allows a greater understanding of our thirty-first president, one that is more valuable now than ever before.
October 2014

The Making of the First World War
Call Number: D521 .B377 2012
ISBN: 9780300206647
Publication Date: 2014

In this original and spellbinding reinterpretation of the Great War, a noted historian turns the spotlight on twelve military, political and cultural events - some nearly forgotten - whose legacies continue to shape our world today. Book jacket.
October 2014

The Model of Poesy
Call Number: PN1041 .S36 2013
ISBN: 9780521196116
Publication Date: 2013

The Model of Poesy is one of the most exciting literary discoveries of recent years. A manuscript treatise on poetics written in 1599, the end of the most revolutionary decade in English literary history, it includes rich discussions of the works of Sidney, Spenser, Shakespeare, and their contemporaries. Scott's work presents a powerful and coherent theoretical account of all aspect of poetics, from the nature of representation to the rules of versification, with a commitment to relating theory to contemporary practice. For Scott, any theory of literature must make sense not of the classics but of what English writers are doing now: Scott is at the same time the most scholarly and the most relevant of English Renaissance critics. In this groundbreaking edition, Gavin Alexander presents a text of Scott's Model framed by a detailed introduction and an extensive commentary, which together demonstrate the range and value of Scott's thought.
October 2014

The News Gap
Call Number: PN4784.O62 B63 2013
ISBN: 9780262019835
Publication Date: 2013

The sites of major media organizations -- CNN, USA Today, the Guardian, and others -- provide the public with much of the online news they consume. But although a large proportion of the top stories these sites disseminate cover politics,international relations, and economics, users of these sites show a preference (as evidenced by the most viewed stories) for news about sports, crime, entertainment, and weather. In this book, Pablo Boczkowski and Eugenia Mitchelstein examine this gap and consider the implications for the media industry and democratic life in the digital age. Drawing on analyses of more than50,000 stories posted on twenty news sites in seven countries in North and South America and Western Europe, Boczkowski and Mitchelstein find that the gap in news preferences exists regardless of ideological orientation or national media culture. They show that it narrows in times of heightened political activity (including presidential elections or government crises) as readers feel compelled to inform themselves about public affairs but remains wide during times of normal political activity. Boczkowski and Mitchelstein also find that the gap is not affected by innovations in Web-native forms of storytelling such as blogs and user-generated content on mainstream news sites.Keeping the account of the news gap up to date, in the book's coda they extend the analysis through the 2012 U.S. presidential election. Drawing upon these findings, the authors explore the news gap's troubling consequences for the matrix that connects communication, technology, and politics in the digital age.
October 2014

The Oxford Handbook of Greek and Roman Comedy
Call Number: PA3028 .O87 2014
ISBN: 9780199743544
Publication Date: 2014

In recent decades literary approaches to drama have multiplied: new historical, intertextual, political, performative and metatheatrical, socio-linguistic, gender-driven, transgenre-driven. New information has been amassed, sometimes by re-examination of extant literary texts and material artifacts, at other times from new discoveries from the fields of archaeology, epigraphy, art history, and literary studies. The Oxford Handbook of Greek and Roman Comedy marks the first comprehensive introduction to and reference work for the unified study of ancient comedy. From the birth of comedy in Greece to its end in Rome, from the Hellenistic diffusion of performances after the death of Menander to its artistic, scholarly, and literary receptions in the later Roman Empire, no topic is neglected. 41 essays spread across Greek Comedy, Roman Comedy, and the transmission and reception of Ancient comedy by an international team of experts offer cutting-edge guides through the immense terrain of the field, while an expert introduction surveys the major trends and shifts in scholarly study ofcomedy from the 1960s to today. The Handbook includes two detailed appendices that provide invaluable research tools for both scholars and students. The result offers Hellenists an excellent overview of the earliest reception and creative reuse of Greek New Comedy, Latinists a broad perspective of the evolution of Roman Comedy, and scholars and students of classics an excellent resource and tipping point for future interdisciplinary research.
October 2014

The Oxford Handbook of Islam and Politics
Call Number: BP173.7 O945 2013
ISBN: 9780195395891
Publication Date: 2013

Over the past three decades, scholars, government analysts and terrorism experts have examined the relationship between Islam and politics. But specialists have tended to limit their analysis to a specific country or focus. Few works have provided a geographically comprehensive, in-depth analysis. Since 9/11, another wave of literature on political Islam and global terrorism has appeared, much of it superficial and sensationalist. This situation underscores the need for a comprehensive, analytical, and in-depth examination of Islam and politics in the post-9/11 era and in an increasingly globalizing world. The Oxford Handbook of Islam and Politics, with contributions from prominent scholars and specialists, provides a comprehensive analysis of what we know and where we are in the study of political Islam. It enables scholars, students, and policymakers to understand the interaction of Islam and politics and the multiple and diverse roles of Islamic movements, as well as issues of authoritarianism and democratization, religious extremism and terrorism regionally and globally.
October 2014

The Peninsula Campaign and the Necessity of Emancipation
Call Number: E473.6 .B73 2012
ISBN: 9780807835449
Publication Date: 2012

In the Peninsula Campaign of spring 1862, Union general George B. McClellan failed in his plan to capture the Confederate capital and bring a quick end to the conflict. But the campaign saw something new in the war--the participation of African Americans in ways that were critical to the Union offensive. Ultimately, that participation influenced Lincoln's decision to issue the Emancipation Proclamation at the end of that year. Glenn David Brasher's unique narrative history delves into African American involvement in this pivotal military event, demonstrating that blacks contributed essential manpower and provided intelligence that shaped the campaign's military tactics and strategy and that their activities helped to convince many Northerners that emancipation was a military necessity. Drawing on the voices of Northern soldiers, civilians, politicians, and abolitionists as well as Southern soldiers, slaveholders, and the enslaved, Brasher focuses on the slaves themselves, whose actions showed that they understood from the outset that the war was about their freedom. As Brasher convincingly shows, the Peninsula Campaign was more important in affecting the decision for emancipation than the Battle of Antietam.
October 2014

The Power of the Talking Stick
Call Number: GF50 .R54 2014
ISBN: 9781612052908
Publication Date: 2013

The Power of the Talking Stick makes the case that, reaching back to the beginning of the nation-state and all through the current period of corporate-led globalisation, our governments and social institutions have been engaged in activities that will ultimately extinguish the world's ecological life support systems.This book offers an alternative, listening to indigenous leaders and others whose voices often go unheard in the din of contemporary culture.Sharon Ridgeway and Peter Jacques offer a stark warning, but their insights are firmly grounded in traditional knowledge and provide a way to see past the politics and rescue the earth. An important resource for climate activists, students and academics.
October 2014

The Quotable Eleanor Roosevelt
Call Number: E807.1.R48 A25 2013
ISBN: 9780813044941
Publication Date: 2013

"Clearly the definitive book of Eleanor Roosevelt quotes. Albion does excellent work weeding out all the apocryphal quotes so often attributed to Eleanor Roosevelt, giving us only the real thing."--Christy Regenhardt, associate editor of The Eleanor Roosevelt Papers, Volume 2. "Eleanor Roosevelt remains a compelling and interesting person, and these quotes give her greater voice."--Kenneth Bindas, author of Remembering the Great Depression in the Rural South. Born in the late 1800s to one of the wealthiest families in New York City, Eleanor Roosevelt seemed destined for a traditional woman's role within a sedate Victorian life. Instead, she married her fifth cousin and was flung into the highest levels of American politics, culminating in Franklin's unprecedented four-term presidency. While previous first ladies refrained from public discussion of their personal views, Eleanor's bold opinions on political, social, and racial issues took many by surprise. She held press conferences and wrote a syndicated column. She spoke at national conventions, granted interviews, and often made appearances on her husband's behalf. Her own influence lasted years beyond his death. She advocated for human rights, worked with the United Nations, and supported what later became the civil rights movement. The fascinating quotes in this collection are the words of an articulate, honest, and thoughtful woman. Of war, she said, "I hope the day will come when all that inventing and mechanical genius will be used for other purposes." At a time when racism prevailed, Eleanor said, "We must be proud of every one of our citizens, for regardless of nationality, or race, every one contributes to the welfare and culture of the nation." Organized by topic--government, money, art, education, class, relationships, emotions--these quotations reveal the personal thoughts Roosevelt shared in letters and conversations alongside the strong opinions she expressed in speeches and interviews, giving evidence to her character and her beliefs. Her words continue to resonate today.
October 2014

The Story of the Human Body
Call Number: QP38 .L74 2014
ISBN: 9780307741806
Publication Date: 2014

In this landmark book of popular science, Daniel E. Lieberman gives us a lucid and engaging account of how the human body evolved over millions of years. He illuminates the major transformations that contributed to key adaptations to the body: the rise of bipedalism; the shift to a non-fruit-based diet; the advent of hunting and gathering; and how cultural changes like the Agricultural and Industrial Revolutions have impacted us physically. He shows how the increasing disparity between the jumble of adaptations in our Stone Age bodies and advancements in the modern world is occasioning a paradox: greater longevity but increased chronic disease. And finally--provocatively--he advocates the use of evolutionary information to help nudge, push, and sometimes even compel us to create a more salubrious environment and pursue better lifestyles. With charts and line drawings throughout.
October 2014

The Teacher Wars
Call Number: LA212 .G65 2014
ISBN: 9780385536950
Publication Date: 2014

In her groundbreaking history of 175 years of American education, Dana Goldstein finds answers in the past to the controversies that plague our public schools today. Teaching is a wildly contentious profession in America, one attacked and admired in equal measure. In The Teacher Wars, a rich, lively, and unprecedented history of public school teaching, Dana Goldstein reveals that teachers have been similarly embattled for nearly two centuries. From the genteel founding of the common schools movement in the nineteenth century to the violent inner-city teacher strikes of the 1960s and '70s, from the dispatching of Northeastern women to frontier schoolhouses to the founding of Teach for America on the Princeton University campus in 1989, Goldstein shows that the same issues have continued to bedevil us: Who should teach? What should be taught? Who should be held accountable for how our children learn? She uncovers the surprising roots of hot button issues, from teacher tenure to charter schools, and finds that recent popular ideas to improve schools--instituting merit pay, evaluating teachers by student test scores, ranking and firing veteran teachers, and recruiting "elite" graduates to teach--are all approaches that have been tried in the past without producing widespread change. And she also discovers an emerging effort that stands a real chance of transforming our schools for the better: drawing on the best practices of the three million public school teachers we already have in order to improve learning throughout our nation's classrooms. The Teacher Wars upends the conversation about American education by bringing the lessons of history to bear on the dilemmas we confront today. By asking "How did we get here?" Dana Goldstein brilliantly illuminates the path forward.
October 2014

The Transplant Imaginary
Call Number: RD120.7S492 2014
ISBN: 9780520277984
Publication Date: 2013

In The Transplant Imaginary, author Lesley Sharp explores the extraordinarily surgically successful realm of organ transplantation, which is plagued worldwide by the scarcity of donated human parts, a quandary that generates ongoing debates over the marketing of organs as patients die waiting for replacements. These widespread anxieties within and beyond medicine over organ scarcity inspire seemingly futuristic trajectories in other fields. Especially prominent, longstanding, and promising domains include xenotransplantation, or efforts to cull fleshy organs from animals for human use, and bioengineering, a field peopled with tinkerers intent on designing implantable mechanical devices, where the heart is of special interest. Scarcity, suffering, and sacrifice are pervasive and, seemingly, inescapable themes that frame the transplant imaginary. Xenotransplant experts and bioengineers at work in labs in five Anglophone countries share a marked determination to eliminate scarcity and human suffering, certain that their efforts might one day altogether eliminate any need for parts of human origin. A premise that drives Sharp's compelling ethnographic project is that high-stakes experimentation inspires moral thinking, informing scientists determination to redirect the surgical trajectory of transplantation and, ultimately, alter the integrity of the human form.
October 2014

The Unchangeable Spots of Leopards: A Novel
Call Number: Pleasure Reading Jansma 2014
ISBN: 0143125028
Publication Date: 2013

As early as he can remember, the narrator of this remarkable novel has wanted to become a writer. From the jazz clubs of Manhattan to the villages of Sri Lanka, Kristopher Jansma's hopelessly unreliable—yet hopelessly earnest—narrator will be haunted by the success of his greatest friend and literary rival, the brilliant Julian McGann, and endlessly enamored with Evelyn, the green-eyed girl who got away. A profound exploration of the nature of truth and storytelling, this delightful picaresque tale heralds Jansma as a bold, new American voice.
October 2014

The Woman Upstairs
Call Number: Pleasure Reading Messud 2014
ISBN: 9780307743763
Publication Date: 2014

A New York Times Book Review Notable Book, A Washington Post Top Ten Book of the Year, A Chicago Tribune Noteworthy Book, A Huffington Post Best Book, A Boston Globe Best Book of the Year, A Kirkus Best Fiction Book, A Goodreads Best Book. Nora Eldridge is a reliable, but unremarkable, friend and neighbor, always on the fringe of other people's achievements. But the arrival of the Shahid family--dashing Skandar, a Lebanese scholar, glamorous Sirena, an Italian artist, and their son, Reza--draws her into a complex and exciting new world. Nora's happiness pushes her beyond her boundaries, until Sirena's careless ambition leads to a shattering betrayal. Told with urgency, intimacy, and piercing emotion, this New York Times bestselling novel is the riveting confession of a woman awakened, transformed, and abandoned by a desire for a world beyond her own.
October 2014

Too Bright to Hear Too Loud to See
Call Number: Pleasure Reading Garey 2014
ISBN: 9781616953447
Publication Date: 2013

In this powerful debut novel, Juliann Garey takes readers inside the restless mind, ravaged heart and anguished soul of Greyson Todd, a successful Hollywood studio executive who leaves his young daughter to travel the world for decade. Now he is able to give free reign to the bipolar disorder that he's been forced to keep hidden for almost 20 years. The entire narrative unfolds in the time it takes him to undergo twelve 30-second electroshock treatments in a New York psychiatric ward. This is a brilliant literary page-turner and a poignant yet captivating inside look at mental illness.
October 2014

Transforming Teaching and Learning Through Active Dramatic Approaches
Call Number: LB1027.23 .E34 2014
ISBN: 9780415530989
Publication Date: 2013

How can teachers transform classroom teaching and learning by making pedagogy more socially and culturally responsive, more relevant to students' lives, and more collaborative? How can they engage disaffected students in learning and at the same time promote deep understanding though high-quality teaching that goes beyond test preparation? This text for prospective and practicing teachers introduces engaging, innovative pedagogy for putting active and dramatic approaches to learning and teaching into action. Written in an accessible, conversational, and refreshingly honest style by a teacher and professor with over 30 years' experience, it features real examples of preschool, elementary, middle, and high school teachers working in actual classrooms in diverse settings. Their tales explore not only how, but also why, they have changed the way they teach. Photographs and stories of their classroom practice, along with summarizing charts of principles and strategies, both illuminate the critical, cross-curricular, and inquiry-based conceptual framework Edmiston develops and provide rich examples and straightforward guidelines that can support readers as they experiment with using active and dramatic approaches to dialogue, inquiry, building community, planning for exploration, and authentic assessment in their own classrooms.
October 2014

Transforming Your Teaching
Call Number: LB1025.3 .C3863 2014
ISBN: 9780393706314
Publication Date: 2014

Teachers are forever searching for ways to help students raise test scores or improve memory and organizational skills. Brain research is finally beginning to show them how they can shape their daily teaching practices to best meet these kinds of needs, and more, in their students. But how is a teacher to make sense of all the studies, research reports, and papers? How can you know what will actually work in the classroom?In this book, Kimberly Carraway, a leading educator and "teacher of teachers," not only summarizes the most essential principles of how the brain learns, but also unpacks hundreds of ready-to-use applications of research in the classroom, translating the science into teaching strategies and learning activities that optimize student outcomes.Transforming Your Teaching is not about doing more. It's about doing things more effectively. With brain-based tips for instructional design, knowledge assessment, and the enhancement of learning skills like time management, note-taking, attention, reading comprehension, organization, and memory, this user-friendly book will empower teachers, administrators, and parents to maximize retention and classroom success for their K-12 students.
October 2014

Two American families
Call Number: DVD HC106.83 .T963 2013
ISBN: 9781608839629
Publication Date: 2013

With poignant and revealing intimacy, Two American Families chronicles the struggles of the Neumanns and the Stanleys as they try to hold onto their homes, their jobs, their health insurance, and a future for their children. A remarkable portrait of perseverance, the 90-minute film raises unsettling questions about the changing nature of the U.S. economy and the fate of a declining middle class.
October 2014

Uncle Sam Wants You
Call Number: D524.7.U6 C37 2010
ISBN: 9780199734795
Publication Date: 2010

Based on a rich array of sources that capture the voices of both political leaders and ordinary Americans, Uncle Sam Wants You offers a vivid and provocative new interpretation of American political history, revealing how the tensions of mass mobilization during World War I led to a significant increase in power for the federal government. Christopher Capozzola shows how, when the war began, Americans at first mobilized society by stressing duty, obligation, and responsibility over rightsand freedoms. But the heated temper of war quickly unleashed coercion on an unprecedented scale, making wartime America the scene of some of the nation's most serious political violence, including notorious episodes of outright mob violence. To solve this problem, Americans turned over increasing amounts of power to the federal government. In the end, whether they were some of the four million men drafted under the Selective Service Act or the tens of millions of home-front volunteers, Americans of the World War I era created a new American state, and new ways of being American citizens.
October 2014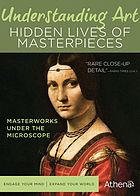 Understanding art: hidden lives of masterpieces
Call Number: DVD ND50 .U53 2013
ISBN: 9781598289350
Publication Date: 2013

Documents the Louvre's study days, during which works are removed from their frames and set up for curators, historians, restorers and scientists to view and discuss freely. The five major artists whose pieces are examined include: Raphael, Rembrandt, Poussin, Watteau and Leonardo.
October 2014

US Immigration Reform and Its Global Impact
Call Number: KF4829 .C36 2013
ISBN: 9780230105850
Publication Date: 2013

Providing an insider's view of US immigration enforcement and detention, US Immigration Reform and Its Global Impact unravels the post-9/11 national security agenda that led to the devastating Postville Raid of 2008 and its global ramifications. This incisive historical analysis unveils the hidden ideologies within immigration policy-uncovering forms of labor, demographic, and electoral control. Rich eyewitness accounts and voices from across the political spectrum paint a vivid picture of labor migration in the era of globalization. Camayd-Freixas employs theories of human mobility in terms of migration spheres to convey practical and historical lessons, illuminating a much-needed roadmap for enlightened immigration reform.

Virtues in Action
Call Number: BJ521 .V583 2013
ISBN: 9781137280282
Publication Date: 2013

In recent decades, many philosophers have considered the strengths and weaknesses of a virtue-centered approach to moral theory. Much less attention has been given to how such an approach bears on issues in applied ethics. The essays in this volume apply a virtue-centered perspective to a variety of contemporary moral issues, and in so doing offer a fresh and illuminating perspective. Some of the essays focus on a particular virtue and its application to one or more realms of applied ethics, such as temperance and sex or humility and environmental ethics. Other chapters focus on an issue in applied ethics and bring several virtues into a discussion of that issue or realm of life, such as sport, education, and business. Finally, several of the chapters engage relevant psychological research as well as current neuroscience, which enhances the strength of the philosophical arguments.
October 2014

Waiting for Cancer to Come
Call Number: RC280.B8 H47 2014
ISBN: 9780472072194
Publication Date: 2014

Waiting for Cancer to Come tells the stories of women who are struggling with their high risk for cancer. Based on interviews and surveys of dozens of women, this book pieces together the diverse yet interlocking experiences of women who have tested positive for the BRCA 1/2 gene mutations, which indicate a higher risk of developing breast and ovarian cancer. Sharlene Hesse-Biber brings these narratives to light and follows women's journeys from deciding to get screened for BRCA, to learning the test has come back positive, to dealing with their risk. Many women already know the challenges of a family history riddled with cancer and now find themselves with the devastating knowledge of their own genetic risk. Using the voices of the women themselves to describe the under-explored BRCA experience, Waiting for Cancer to Come looks at the varied emotional, social, economic, and psychological factors at play in women's decisions about testing and cancer prevention.
October 2014

Walking Distance
Call Number: GV502 .M26 2013
ISBN: 9780870716836
Publication Date: 2012

"Long-distance walking is good for you and good for the earth... But most of all, walking is a joyful celebration of life and the diverse, beautiful, and curious world in which we live." --from the Introduction. Walking is simple, but it can also be profound. In an increasingly complex and frantic world, walking can simplify our lives. It encourages intimate contact with places and people, promotes health, and is one of the most sustainable forms of recreation. Robert and Martha Manning invite readers to explore the pleasures of long-distance walking in their inspiring new book, Walking Distance. At the heart of Walking Distance are firsthand descriptions of thirty of the world's great long-distance hikes, spanning six continents and ranging from inn-to-inn to backpacking trips. Each entry--from Turkey's Lycian Way to Vermont's Long Trail--features personal anecdotes, natural and cultural history, and useful tips, including suggestions for preparing for hikes and for additional reading. Each trail narrative is richly illustrated with color photographs and maps. The Walks Alta Via 1 (Italy) C&O Canal (Maryland, U.S.) Camino de Santiago (Spain) Cape Winelands Walk (South Africa) Chilkoot Trail (Alaska, U.S. and B.C., Canada) Cinque Terre (Italy) Coast to Coast Trail (England) Colorado Trail (Colorado, U.S.) Cotswold Way (England) Great Ocean Walk (Australia) Inca Trail (Peru) John Muir Trail (California, U.S.) Kaibab Trail (Arizona, U.S.) Kalalua Trail (Hawaii, U.S.) King Ludwig's Way (Germany) Kungsleden (Sweden) Long Trail (Vermont, U.S.) Lost Coast Trail (California, U.S.) Lycian Way (Turkey) Milford Track (New Zealand) Ocala Trail (Florida, U.S.) Overland Track (Australia) Paria River Canyon (Utah and Arizona, U.S.) South Downs Way (England) Superior Hiking Trail (Minnesota, U.S.) Tahoe Rim Trail (California and Nevada, U.S.) Tour du Mont Blanc (France, Italy, Switzerland) Walker's Haute Route (France, Switzerland) West Coast Trail (B.C., Canada) West Highland Way (Scotland)
October 2014

War's Waste
Call Number: UB363 .L564 2014
ISBN: 022614335X
Publication Date: 2014

With US soldiers stationed around the world and engaged in multiple conflicts, Americans will be forced for the foreseeable future to come to terms with those permanently disabled in battle. At the moment, we accept rehabilitation as the proper social and cultural response to the wounded, swiftly returning injured combatants to their civilian lives. But this was not always the case, as Beth Linker reveals in her provocative new book, War's Waste. Linker explains how, before entering World War I, the United States sought a way to avoid the enormous cost of providing injured soldiers with pensions, which it had done since the Revolutionary War. Emboldened by their faith in the new social and medical sciences, reformers pushed rehabilitation as a means to "rebuild" disabled soldiers, relieving the nation of a monetary burden and easing the decision to enter the Great War. Linker's narrative moves from the professional development of orthopedic surgeons and physical therapists to the curative workshops, or hospital spaces where disabled soldiers learned how to repair automobiles as well as their own artificial limbs. The story culminates in the postwar establishment of the Veterans Administration, one of the greatest legacies to come out of the First World War.
October 2014

Washington's Spies
Call Number: E279 .R67 2014
ISBN: 9780553392593
Publication Date: 2014

Now a new original series on AMC. Basing his tale on remarkable original research, historian Alexander Rose reveals the unforgettable story of the spy ring that helped America win the Revolutionary War. For the first time, Rose takes us beyond the battlefront and into the shadowy underworld of double agents and triple crosses, covert operations and code breaking, and unmasks the courageous, flawed individuals who inhabited this wilderness of mirrors; including the spymaster at the heart of it all, George Washington. Previously published as Washington's Spies "Alexander Rose tells this important story with style and wit. Pulitzer Prize-winning author Joseph J. Ellis, "Fascinating . . . Spies proved to be the tipping point in the summer of 1778, helping Washington begin breaking the stalemate with the British. . . . [Alexander] Rose's book brings to light their crucial help in winning American independence." Chicago Tribune "[Rose] captures the human dimension of spying, war and leadership . . . from the naive twenty-one-year-old Nathan Hale, who was captured and executed, to the quietly cunning Benjamin Tallmadge, who organized the ring in 1778, to the traitorous Benedict Arnold. The Wall Street Journal "Rose gives us intrigue, crossed signals, derring-do, and a priceless slice of eighteenth-century life. Think of Alan Furst with muskets. Richard Brookhiser, author of Founding Father "A compelling portrait of [a] rogues' gallery of barkeeps, misfits, hypochondriacs, part-time smugglers, and full-time neurotics that will remind every reader of the cast of a John le Carré novel. Arthur Herman, National Review
October 2014

What Is English?
Call Number: PE1075 .M33
ISBN: 9780199601257
Publication Date: 2013

What is English? Can we be as certain as we usually are when we say something is not English? To find some answers Tim Machan explores the language's present and past, and looks ahead to its futures among the one and a half billion people who speak it. His search is fascinating and important,for definitions of English have influenced education and law in many countries and helped shape the identities of those who live in them.Finding an account that fits the constantly changing varieties of English is, Tim Machan finds, anything but simple. But he rises to the challenge, grappling with its elusive essence through episodes in its history. He looks at the ambitions of Caxton, the preoccupations of Johnson, and theeloquence of Churchill, tussles with the jargons of contemporary business, and pursues his object from rural America to James Cook's Australia. He examines creoles, pidgins, and dialects, and takes apart competing histories showing their assumptions and prejudices. Finally he reveals the stable category English, resting paradoxically within its constantly mutating forms and varieties. This is a book for everyone interested in English and the role of language in society and culture.
October 2014

What Really Works in Special and Inclusive Education
Call Number: LC3965.M58 2014
ISBN: 9780415623223
Publication Date: 2013

As teachers around the world deal with the challenges of inclusive education, they must find effective ways of enhancing their classroom teaching methods. What Really Works in Special and Inclusive Education presents teachers with a range of evidence-based strategies they can immediately put into practice in their classrooms. This unique book will be an invaluable resource for educators who may not have the time or the inclination to engage with theory-heavy research, but who wish to ensure that their teaching strategies are up-to-the-minute and proven to be the most effective best practices. Each of the 27 strategies that this book comprises has a substantial research base, a strong theoretical rationale and clear guidelines on their implementation, as well as cautionary advice where necessary. In this new second edition, David Mitchell, a leading writer in special and inclusive education, continues to break new ground with revised and updated strategies based on evidence from the most recent studies in the field. From the myriad of related research available, only those studies with genuine potential for improving the practices of teachers and schools have been included, with the aim of facilitating high-quality learning and social outcomes for all learners in schools. Updates to this new edition include: four new chapters, on response to intervention, universal design for learning, inter-agency cooperation and one on the Finnish education system over 350 new references an even wider international focus, including evidence drawn from Asia references to recent developments in neuroscience a new companion website, with extra case studies, links to further reading, journal articles and videos, and an interactive quiz, at www.routledge.com/cw/mitchell-This book will be essential reading for anyone with a vocational or academic interest in evidence-based special educational needs teaching strategies, whether a student in initial teacher education or a qualified classroom teacher, teacher educator, educational psychologist, special needs coordinator, parent, consultant or researcher. David Mitchell is an Adjunct Professor in the College of Education, University of Canterbury, Christchurch, New Zealand, and a consultant in inclusive education. 'This is the book I wish I had written, synthesizing an enormous literature focused on special needs students. It is robust, it is readable, and it is your right-hand resource. A stunner of a book.' -Professor John Hattie, University of Melbourne, author of Visible Learning
October 2014

What Unions No Longer Do
Call Number: HD8072.5 .R67 2014
ISBN: 9780674725119
Publication Date: 2014

From workers' wages to presidential elections, labor unions once exerted tremendous clout in American life. In the immediate post-World War II era, one in three workers belonged to a union. The fraction now is close to one in ten, and just one in twenty in the private sector--the lowest in a century. The only thing big about Big Labor today is the scope of its problems. While many studies have attempted to explain the causes of this decline, What Unions No Longer Do lays bare the broad repercussions of labor's collapse for the American economy and polity. Organized labor was not just a minor player during the "golden age" of welfare capitalism in the middle decades of the twentieth century, Jake Rosenfeld asserts. Rather, for generations it was the core institution fighting for economic and political equality in the United States. Unions leveraged their bargaining power to deliver tangible benefits to workers while shaping cultural understandings of fairness in the workplace. The labor movement helped sustain an unprecedented period of prosperity among America's expanding, increasingly multiethnic middle class. What Unions No Longer Do shows in detail the consequences of labor's decline: curtailed advocacy for better working conditions, weakened support for immigrants' economic assimilation, and ineffectiveness in addressing wage stagnation among African Americans. In short, unions are no longer instrumental in combating inequality in our economy and our politics, and the result is a sharp decline in the prospects of American workers and their families.
October 2014

Who Killed Hammarskjöld?
Call Number: D839.7.H3 W55 2011
ISBN: 9780231703208
Publication Date: 2012

One of the outstanding mysteries of the twentieth century is the death of Dag Hammarskjöld, the Swedish Secretary-General of the United Nations. On September 18, 1961, Hammarskjöld's aircraft plunged into a dense forest in the British colony of Northern Rhodesia (now Zambia), abruptly ending his mission to bring peace to the Congo. Many suspected sabotage, accusing multinational powers and the governments of Britain, Belgium, South Africa, and the United States of plotting to murder the peace-seeking leader. British High Commissioner Lord Alport, who had been stationed at a nearby airport when the aircraft crashed, fueled further speculation by claiming Hammarskjold had flown elsewhere -- even as his aircraft passed overhead. Also at the airport were white mercenaries known to stop at nothing to maintain white rule. Though the Rhodesian government blamed pilot error, Susan Williams shows their investigation suppressed and dismissed critical evidence. Though a subsequent United Nations inquiry could not rule out foul play, it had no access to the evidence to prove it. For the first time, Williams conducts a tense and often dangerous investigation into the Secretary-General's death, consulting sensitive materials in Zambia, South Africa, Sweden, Norway, Britain, France, Belgium, and the United States, including a secret trove of damning documents and photographs. At the heart of her exposé is Hammarskjöld himself, a courageous and complex idealist who sought to protect newly independent nations from the predatory impulses of the Great Powers. Williams reveals how conflict in the Congo was driven less by internal divisions than by the determination of western forces to keep real power out of the hands of postcolonial governments. She also demonstrates the extent to which Rhodesia's British settlers would go to secure white minority rule.
October 2014

Wilderburbs
Call Number: HT352.U62 W473 2014
ISBN: 9780295994123
Publication Date: 2014

Since the 1950s, the housing developments in the West that historian Lincoln Bramwell callswilderburbs have offered residents both the pleasures of living in nature and the creature comforts of the suburbs. Remote from cities but still within commuting distance, nestled next to lakes and rivers or in forests and deserts, and often featuring spectacular views of public lands, wilderburbs celebrate the natural beauty of the American West and pose a vital threat to it. Wilderburbs tells the story of how roads and houses and water development have transformed the rural landscape in the West. Bramwell introduces readers to developers, homeowners, and government regulators, all of whom have faced unexpected environmental problems in designing and building wilderburb communities, including unpredictable water supplies, threats from wildfires, and encounters with wildlife. By looking at wilderburbs in the West, especially those in Utah, Colorado, and New Mexico, Bramwell uncovers the profound environmental consequences of Americans' desire to live in the wilderness.
October 2014

World Cancer Report 2014
Call Number: RA645.C3 W673 2014
ISBN: 9789283204299
Publication Date: 2014

This book from the International Agency for Research on Cancer, the specialized cancer agency of the World Health Organization, provides a unique global view of cancer, including cancer patterns, causes, and prevention. The World Cancer Report series is recognized as an authoritative source of global perspective and information on cancer. The first volume appeared in 2003 and the second in 2008. This third volume in the series encompasses both established knowledge and recent research achievement. World Cancer Report provides a professional, multidisciplinary assessment of all aspects of the geographical distribution, biology, etiology, prevention, and control of cancer, predicated on research. The concise nature of the text and the high graphic content (hundreds of color maps, diagrams, and photographs) make the publication accessible to a broad readership. World Cancer Report is designed to provide non-specialist health professionals and policy-makers with a balanced understanding of cancer control and to provide established cancer professionals with insights about recent development. The book includes chapters in which distinguished scientists from around the world provide a broad overview of established knowledge and then emphasize research activity and progress. In addition, text boxes distributed throughout the book provide short, in-depth discussions of selected questions or topics. A new feature of this volume is the inclusion of Perspectives considering the future development of different aspects of cancer research, written by those whose record of outstanding achievement qualifies them as individuals having unique vision. It includes more than 60 chapters with contributions from more than 150 distinguished scientists from around the world, with information on: * Cancer worldwide * Cancer etiology * Cancer biology * Cancer prevention * Cancer by organ site * Cancer control
October 2014

World Through Soccer
Call Number: GV943.9.S64 B37 2014
ISBN: 9781442234734
Publication Date: 2014

The world s most popular sport, soccer is a global and cultural phenomenon. The television audience for the 2010 World Cup included nearly half of the world s population, with viewers in nearly every country. As a reflection of soccer s significance, the sport impacts countless aspects of the world s culture, from politics and religion to business and the arts. In The World through Soccer: The Cultural Impact of a Global Sport, Tamir Bar-On utilizes soccer to provide insights into worldwide politics, religion, ethics, marketing, business, leadership, philosophy, and the arts. Bar-On examines the ways in which soccer influences and reflects these aspects of society, and vice versa. Each chapter features representative players, providing specific examples of how soccer comments on and informs our lives. These players selected from a wide array of eras, countries, and backgrounds include Diego Maradona, Pele, Hugo Sanchez, Cha Bum-Kun, Roger Milla, Jose Luis Chilavert, Zinedine Zidane, Paolo Maldini, Cristiano Ronaldo, Xavi, Neymar, Clint Dempsey, Mia Hamm, and many others. Employing a unique lens to view a variety of topics, The World through Soccer reveals the sport s profound cultural impact. Combining philosophical, popular, and academic insights about our world, this book is aimed at both soccer fans and academics, offering readers a new perspective into a sport that affects millions."
October 2014

Worse Than the Devil
Call Number: HV6483.M55 S77 2013
ISBN: 9780299293949
Publication Date: 2013

In 1917 a bomb exploded in a Milwaukee police station, killing nine officers and a civilian. Those responsible never were apprehended, but police, press, and public all assumed that the perpetrators were Italian. Days later, eleven alleged Italian anarchists went to trial on unrelated charges involving a fracas that had occurred two months before. Against the backdrop of World War I, and amidst a prevailing hatred and fear of radical immigrants, the Italians had an unfair trial. The specter of the larger, uncharged crime of the bombing haunted the proceedings and assured convictions of all eleven. Although Clarence Darrow led an appeal that gained freedom for most of the convicted, the celebrated lawyer's methods themselves were deeply suspect. The entire case left a dark, if hidden, stain on American justice. Largely overlooked for almost a century, the compelling story of this case emerges vividly in this meticulously researched book by Dean A. Strang. In its focus on a moment when patriotism, nativism, and terror swept the nation, Worse than the Devil exposes broad concerns that persist even today as the United States continues to struggle with administering criminal justice to newcomers and outsiders.
October 2014

Would You Kill the Fat Man? - and What Your Answer Tells Us
Call Number: BJ1012 .E34 2014
ISBN: 9780691154022
Publication Date: 2013

A runaway train is racing toward five men who are tied to the track. Unless the train is stopped, it will inevitably kill all five men. You are standing on a footbridge looking down on the unfolding disaster. However, a fat man, a stranger, is standing next to you: if you push him off the bridge, he will topple onto the line and, although he will die, his chunky body will stop the train, saving five lives. Would you kill the fat man? The question may seem bizarre. But it's one variation of a puzzle that has baffled moral philosophers for almost half a century and that more recently has come to preoccupy neuroscientists, psychologists, and other thinkers as well. In this book, David Edmonds, coauthor of the best-selling Wittgenstein's Poker, tells the riveting story of why and how philosophers have struggled with this ethical dilemma, sometimes called the trolley problem. In the process, he provides an entertaining and informative tour through the history of moral philosophy. Most people feel it's wrong to kill the fat man. But why? After all, in taking one life you could save five. As Edmonds shows, answering the question is far more complex--and important--than it first appears. In fact, how we answer it tells us a great deal about right and wrong.
October 2014